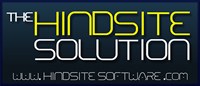 We wanted to deliver an educational - and cultural – experience at this year's Business Summit.
St. Paul, MN (PRWEB) July 31, 2013
HindSite Software, the premiere field service software solution for the green industry, recently announced plans to host their second annual Business Summit from 9 a.m. to 5 p.m. on Wednesday, October 23, 2013, at the Kentucky Derby Museum in Louisville. The all-day event coincides with PLANET's annual Green Industry Conference on October 24-25 in Louisville.
"We wanted to deliver an educational - and cultural – experience at this year's Business Summit," explains HindSite's Marketing Manager, Chad Reinholz. "The Kentucky Derby Museum is a beautiful location rich in history and tradition."
The well-rounded educational portion of the event is designed to help service business owners improve their operational efficiency, market their business more effectively, and teach them easy financial concepts that improve their bottom line. The list of presentations includes:

Jeffrey Scott, renowned green industry consultant, will discuss exit planning, specifically the 9 steps businesses should take to grow the equity, stability and salability of their business.
Ruth King, serial entrepreneur, consultant and best-selling author, will discuss 23 easy things businesses can do to get and stay profitable.
Mike Van Ordstrand, HindSite's Director of Product Development, will discuss what's new in HindSite and how to get more out of it.
Chad Reinholz, HindSite's Marketing Manager, will discuss Email Marketing Best Practices and how to use HindSite to market your business
Additionally, attendees will tour Churchill Downs and watch the museum's immersive, 360 degree video on the history of the Kentucky Derby. The event will close with a networking cocktail hour.
"When I owned my irrigation business, I was always looking for ways to learn and grow as an owner," explains David Crary, HindSite's President and Founder. "We've designed this event to deliver that information to attendees, as well as network with non-competitive service business owners and get ideas they can use to improve and grow their businesses."
Anyone is welcome to attend. HindSite is currently offering early bird discount tickets for the event, and also has discounted Green Industry Conference Tickets available to those who wish to attend both events. For more information, visit http://www.hindsitesoftware.com/hbs/hbs-register.cfm.
About HindSite Software
HindSite Software has helped contractors better manage and grow their business with field service software since 2001. Initially designed as irrigation software, HindSite today assists service businesses with scheduling and billing (e.g. service scheduling software), contact and contract management, field data collection, and invoicing in QuickBooks®, Sage Peachtree®, and Simply Accounting®. This paperless field service management software has been proven to increase efficiency and organization, meaning greater profit potential with less administrative time.