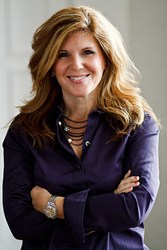 "They're the phrases we love to hate while holding," says Easy On Hold President Julie Cook.
Kalamazoo, MI (PRWEB) July 31, 2013
Easy On Hold has released its first annual Banished Message On Hold Phrases List, containing seven phrases "we love to hate when we're on hold," says President Julie Cook. "This is our contribution to the betterment of on hold marketing everywhere --- and a welcome relief for anyone who has ever been or will be placed on hold. We hear your cries and we feel your pain."
Cook says if followed, the list will "chop out all those cliches, syrupy apologies, cheesy phrases and the corporate speak" from on hold message scripts, resulting in more topical, relevant and effective marketing to callers on hold. "When an on hold message is written correctly, the caller will listen, stay on hold longer, and think more highly of your company."
Easy On Hold's 1st Annual Banished Message On Hold List:
1. "Your call is important to us." Cook says, "If my call was so important, why am I on hold? Instead, give me information that will get my mind off the fact I'm on hold."
2. "We're busy helping other callers. Please hold." Cook says, " 'Oh, I get it. You're too busy for ME, and I need to just wait my turn.' If that doesn't make someone feel unimportant, I don't know what will."
3. "We invite you to … (visit our website…stop by our office)." Cook says, "This is an example of overly polite, formal speak that's just unnecessary. Get to the point and give the website address or street address."
4. "We'll be with you momentarily." Cook says, "Who says 'momentarily' ever? If you wouldn't say it to a customer face to face, don't put it in a recorded message. Even more impersonal and stiff."
5. "We apologize for the delay." Cook says, "From politicians to celebrities to athletes, everyone is apologizing for something these days, so apologies have lost their power. Instead, just give me information that will help me better understand how your service makes my life better. I can handle the delay as a result."
6. "Like us on Facebook!" Cook says, "Kind of a 2009 phrase, when companies discovered the power of social media for their rankings. Instead, first tell me what I'll get out of visiting your Facebook page, or following you on Twitter, and the likes will naturally come."
7. Phone numbers. Cook says, "I just called you and got placed on hold. I already have your phone number. Hello...."
Cook says her team is already working on next year's list. "This was a fun first effort, but I think we're just scratching the surface," she says.
Easy On Hold, http://www.easyonhold.com, created in 1997, provides professional telephone recordings, music and on hold message productions, auto attendant, IVR, voicemail greetings, and web audio to companies around the world.