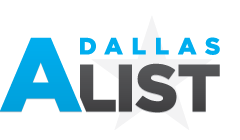 "All of our sitters work so hard every day of the year to provide the best pet care to our clients, and it is wonderful to receive this validation from them." - Joette White, PCPSI
Dallas, TX (PRWEB) July 31, 2013
CityVoter announced the 150 winners of its online "Dallas A-List" Awards last week, and Park Cities Pet Sitter, Inc. was named as the winner of the Best Pet Sitting Company in North Texas.
The "Dallas A-List" Awards is an online-voting contest that lists 6600 different nominees over 150 different categories. Local businesses first nominate themselves to be considered in their category, and then encourage their patrons to go online to vote for them over a multi-week voting period.
Over 40,000 votes were cast to determine the 150 winners of their respective categories. Park Cities Pet Sitter President, Joette White, was delighted to learn of her company's win in the Best Pet Sitting Company category. "We are thrilled to learn that our fans voted us as Best Pet Sitting Company in Dallas. All of our sitters work so hard every day of the year to provide the best pet care to our clients, and it is wonderful to receive this validation from them."
Park Cities Pet Sitter has won a variety of "Best Pet Sitting Company" awards in its twenty year history. In addition to its recent Dallas A-List Awards win, Park Cities Pet Sitter has also won Best Pet Sitting Company in Dallas awards from The Dallas Observer, D Magazine and Dallas Voice publications, as well as "Super Service" awards from Angie's List for both Pet Sitting and Dog Walking.
Ms. White says that winning these awards continues to motivate her and her staff to provide the best possible service to their clients. "Everyone loves to be recognized when they do a great job, and I am proud to say that my pet sitters have been providing great service for many, many years. I am always reinforcing with my staff the importance of providing consistently superior service, and winning awards like the "Dallas A-List" award is a wonderful tribute to the hard work my staff puts in on a daily basis."
All 150 winners of the "Dallas A-List" Awards can be found online at http://dallas.cityvoter.com/best/north-texas.
Park Cities Pet Sitter, Inc. has served the Dallas area seven days a week, 365 days a year since 1992. Pet sitting, daily dog walks, pet taxis, overnight sitting, pet supply shopping, litter box cleaning and dog training are all part of the services PCPSI offers. Park Cities Pet Sitter is bonded and insured, and all sitters are employees--not independent contractors. A manager is on-call 24 hours a day to handle any emergencies. Additional information about Park Cities Pet Sitter can be found on their website at http://www.pcpsi.com.