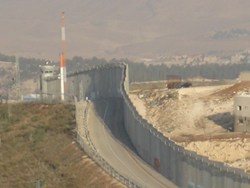 We hope for the best and pray for a miracle.
(PRWEB) July 31, 2013
Fr. Peter Vasko, president of the Franciscan Foundation for the Holy Land (FFHL), expressed "cautious optimism" this week as Palestinians and Israelis meeting in Washington picked up the peace talks they abandoned three years ago.
"We hope for the best," Vasko said, "Even though past attempts to resolve Israeli-Palestinian issues have been in vain. "
Central to the talks are Palestinian and Israeli borders and the so-called "Right of Return" for Palestinian refugees and their descendants who were forced out of the country during the 1948 Palestinian war, and again during the 1967 Six-Day War.
In 1974, the United Nations resolved that the right of return was "an inalienable right." Israel has long held this decree to be invalid. Many of the Palestinians, both Christian and Muslim, have lived in refugee camps since their expulsion. The refugee settlements include the Gaza Strip, which Israel released in 2005 and which is presently controlled by the Islamist group Hamas.
Vasko sees the decades-old conflict as a powerful demeaning factor for Palestinian Christians living in the Holy Land. He points to the Israeli security wall – a 480-mile concrete barrier which has "literally immobilized Christians living in cities like Bethlehem where people often can't get to school, to work or even to get medical attention." He added that the Israeli government classifies all Palestinians regardless of their faith as potential terrorists.
The Palestinian negotiators to the peace talks have consistently demanded borders be returned to the pre-1967 war configuration, laying claim to lands currently occupied by Israel. The peace talks broke down in 2010 over the issue of Israeli settlements.
Regardless of the outcome of the talks which will continue for the next nine months, the Franciscan Foundation for the Holy Land will continue to provide education, career and housing assistance to Palestinians living in the Holy Land.
"Foundation programs are helping these Christians find good jobs which allows them to remain in their homeland," Vasko said. As far as the peace talks, he added, "We pray for a miracle."