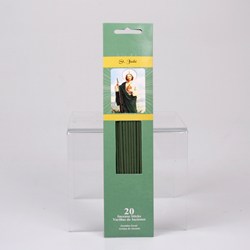 Parsippany, NJ (PRWEB) July 31, 2013
Celebrate your faith by filling your home with heavenly aromas. Religious fragrances are hard to come by that are both meaningful and aromatic. Jodhpuri, a home décor and home fragrance company is proud to deliver new exciting religious products. Whether you are religious or you just enjoy refreshing smells, you can purchase these newly designed items.
The religious products are available in a variety of scents whether it is from refresher oils, incense sticks, reed diffusers, simmering oils, or potpourris. Cinnamon, jasmine, rose, lavender, vanilla, and sandalwood are all coordinated with a distinct religious ideal, Lord's Prayer, St. Jude, Virgin of Guadalupe, Sacred Heart, Good Samaritan, and Supreme Power, respectively. These fragrances ensure religious peace of mind as well as a sweet-smelling presence in your home.
Jodhpuri's finest fragrances are both relaxing and revitalizing all while exhibiting a religious faith.
For more information, or to see Jodhpuri's entire product line, please visit http://www.jodhpurionline.com. Jodhpuri products will also be available on the Amazon marketplace, search "Jodhpuri."
Jodhpuri Inc. is headquartered in Parsippany, NJ, and has been in business for over 23 years. Jodhpuri is a leading manufacturer and distributor of home fragrance and décor products, such as reed diffusers, potpourri, incense, artificial greenery, and other related items.