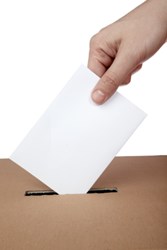 Survey results are often far from conclusive. In particular, poll results can be very sensitive to question wording.
San Diego, CA (PRWEB) July 31, 2013
If the drive to overhaul the nation's immigration laws falls flat, nearly half of all Americans would fault the Republicans in Congress. As reported by Laura Meckler on the Wall Street Journal Blog, a recent poll found that 44% would blame the Republicans, 14% would blame the Democrats, and 21% would principally blame President Obama.
To Competitive Edge Research and Communication, a San Diego based public opinion polling firm, these survey results suggest that Latino support for the GOP could significantly increase if Congressional Republicans take a leadership role on immigration reform.
"The poll shows that 78% of Latinos consider it very or extremely important for Congress to approve a path to citizenship this year," says John Neinstedt, Sr., president and CEO of Competitive Edge. "More importantly for GOP prospects in 2016, the poll shows that 45% of Latinos are more likely to vote Republican if the GOP takes a leadership role in passing immigration reform with a path to citizenship."
However, according to Neinstedt, survey results are often far from conclusive. In particular, poll results can be very sensitive to question wording. For example, does "vote Republican" mean that respondents will vote for a GOP candidate regardless of whether that person supported immigration reform? If a specific candidate opposed immigration reform, it seems unlikely he or she would receive support from Latinos – even if the party as a whole was seen as supportive. However, a definitive answer cannot be discerned from the survey's results to this question.
The phrase "with a path to citizenship" may also influence different responses. For example, if some Republicans don't go along with that aspect of immigration reform, does it gut their chances for increased Latino support? And how does this affect incumbent Republican House members running for re-election? Few of them represent a significant enough Latino constituency that a bump up in support from Latinos would help to retain their seats.
The current situation presents a national image dilemma for the Republican Party. Over the last decade, the Party has become less attractive to Latino voters. Yet, as this ethnic group grows, it has simultaneously become more dependent on Latino support. Regardless of the problems with question wording, the poll suggests the GOP can return to Bush-like support – 44% of the Latino vote in 2004 – and avoid Romney's dismal 27%, as long as the party is seen as getting on the immigration reform bus.
"This poll isn't all that convincing, but the fact that it insinuates that the numbers can get better gives the GOP cause for hope," says Neinstedt. "It also suggests the need for better, more complete research on the influence of immigration reform on the partisan attitudes of Latino voters."
About Competitive Edge
Competitive Edge Research & Communication is a San Diego-based consulting firm specializing in public opinion surveys and analysis, political polling, civic studies, and phone-based campaign services. Since 1987, Competitive Edge has provided clients with accurate survey research and campaign services, including designing sound research plans, collecting and analyzing accurate quantitative and qualitative data, providing clear strategic advice, and communicating with voters to identify their opinions and persuade them to take action. For more information, visit http://cerc.net.