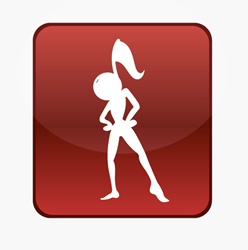 Los Angeles, CA (PRWEB) July 31, 2013
iTRAIN, the premier source for portable fitness classes, has released two new videos, Seasons are changing and you can too and Transform your body, available for immediate download. Each full-length video contains several segments with the ultimate goal of challenging the body.
"Our new fitness video series offer different kinds of moves every segment, keeping the user on track while staving off boredom," said Sebastian Reant, CEO. "Each program offers about fifty minutes of one-on-one personal training for a fraction of the cost of a traditional gym," added Reant.
"The seasons are changing and you can too!" is a workout routine which incorporates exercises that are necessary to make changes in the body. Shed extra pounds from the past season and tighten and tone the whole body. Start off working the upper body with a seated shoulder press. Continue to work the shoulders and add in lower body leg work by doing lunges with a lateral raise. Move right along to the chest muscles with an incline dumbbell press. Next, one will do a dumbbell stand up variation that targets the upper body and abs at the same time. Crunches on a Swiss ball is next to challenge the abs. Moving right along to the lower body, squats with a medicine ball and jumping lunges are next. Plié lifts with a row variation will work inner thighs, gluteal, and abs at the same time. Lastly, lower body series is an exercise that will target the inner thighs and finish with a Yoga basics stretch.
"One of the best features of our cross-training videos is that you can get an extensive, effective workout anywhere because any piece of equipment can be changed to a common object," said Reant. "iTRAIN gives users the chance to make time for themselves and their fitness by offering workouts that can be done in a small space without any equipment."
Just in time for back-to-school, iTRAIN also released the "Transform your body" fitness video. This program combines interval, cardio training with body sculpting and Yoga workouts that target common problem areas such as abs and outer thighs.
"Each of us should feel confident to go back to school. iTRAIN's exercises are the perfect mix of cardio training with body sculpting routines that produces noticeable results," said Reant. "Once you buy the program, it's available for unlimited use. So you can take advantage of it for this season, and again if you want to look good going back to school," he continued.
Both exercise series are available on iTRAIN's website, where users can also purchase al a carte workouts or subscribe monthly for unlimited, customizable fitness programs. iTRAIN plans on releasing a lot of more videos each month.
About iTRAIN:
iTRAIN is the premier source for downloadable fitness classes, a mix of the best music, HD videos and the top celebrity trainer voice-overs. iTRAIN's products are available for immediate download off of the website at a substantial discount over traditional physical personal training pricing. To date, iTrain changed 70,000 members' lives with over half a million downloads.