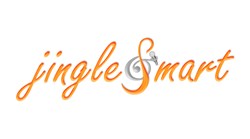 "Since there is no need for massive recording studios or a great number of musicians anymore, the result is a dramatic cost reduction in jingle production..." Alex Jamieson, Co-Founder, Jinglesmart
New York, NY (PRWEB) July 31, 2013
Surviving any economic crisis forces companies to cut expenses and spend much more effectively. And even unemployed professionals are looking into Freelancing in order to make ends meet.
But still during such hard times businesses still need to sale and in order to do so they need to somehow advertise to consumers. The Jingles and Advertising Industries are no strangers to these changes. In an effort to reduce costs, many small businesses cut on marketing and advertisement budgets, finding themselves in need to promote their products and services in cost-effective ways.
Jinglesmart has created an online platform that allows talents to promote their services online, post their profile, previous projects, professional information, etc, and at the same time, helps small businesses in their search for that perfect talent for their Jingle Projects.
Freelance Jingle Talents working from home studios are able to fully produce jingles, deliver them to its clients and receive payment, all of it via Internet. And these clients may be anywhere in the world, there is no reason to limit to local work.
Alex Jamieson, Co- Founder of Jinglesmart and fellow musician says "Since there is no need for massive recording studios or a great number of musicians anymore, the result is a dramatic cost reduction in jingle production which in turn is a great opportunity for small companies to still promote their goods and services locally and maintain a good corporate image."
Jinglesmart is a new online marketplace designed to help jingle writers, jingle producers and freelance musicians in general to get in touch with companies, agencies or individuals in need of commercial jingles, music services or any music project. This new service will allow freelance professionals to reach a larger audience of potential clients, as it is all web based. Even the full service can be completed online, avoiding travel and accommodation expenses, among others, which is a plus for businesses everywhere.
Please visit http://www.jinglesmart.com or contact us for further information.