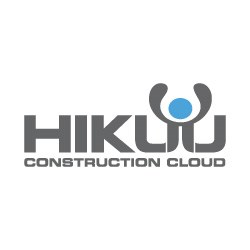 Toronto, ON (PRWEB) July 31, 2013
HIKUU, a Toronto based construction accounting software firm, announced today the launch of its new business venture, HIKUU Construction Cloud. The cloud based software made its debut at the 2013 CFMA conference, where it showcased its cloud based software to accountants and construction professional alike.
This is an exciting time for both HIKUU and the construction industry as advancements in technology makes its way into the hands of accountants and construction professionals around the globe. HIKUU Construction Cloud is one of the first companies to take its accounting software and bring it to a cloud based environment, thus eliminating the need for on premise servers and IT support teams that have been the common for many years. With HIKUU Construction Cloud, companies ranging from 1 million to 50 million can now compete on a large scale level by employing Cloud based technology that are going to grow with the company, effectively streamlining processes and increasing efficiency by eliminating the need for costly IT hardware and upgrades. "This is the first exciting thing to happen to accounting in years," said CFMA attendees.
The HIKUU Cloud interface has been specifically designed to be user friendly and easy to learn. It is 100% cloud based meaning you can access your information anywhere in the world on any device be it a Mac, tablet or smart phone. All that is needed to use HIKUU is a connection to the internet and a device capable of opening a web browser. No longer are users hindered by silo software that often requires multiple data entry point leading to duplication. HIKUU makes accessing and communicating data easy and effective.
About HIKUU:
HIKUU is a cloud-based software solution program for construction and capital projects. HIKUU software offers real time, dynamic, user-friendly interface that is equipped with secure systems and evolves with your changing requirements. HIKUU has the most essential custom tools you need to achieve new levels of efficiency and success in your business. HIKUU Construction Cloud lowers costs, improves productivity and increases interoperability.