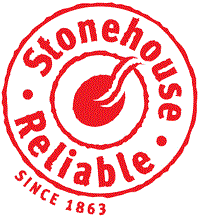 Arvada, CO (PRWEB) July 31, 2013
The Occupational Safety and Health Administration (OSHA) has brought fines of over $1 million over the past two months to companies after finding various safety violations. OSHA's mission is to "assure safe and healthful working conditions for working men and women by setting and enforcing standards and by providing training, outreach, education and assistance".
OSHA is responsible for enforcing its standards on regulated entities. The agency sends Compliance Safety and Health Officers to work sites, where they carry out inspections and assess fines for regulatory violations. Inspections are planned for work sites in particularly hazardous industries. Inspections can also result in response to workplace incidents, worker complaints or referrals by other individuals. One of the easiest way to avoid costly OSHA fines, as well as keep employees safe and happy, is to stay current with all safety signs and tags at each facility.
Use Stonehouse's ANSI and OSHA accident prevention and safety tags to alert personnel to temporary hazards often associated with installation, maintenance, repair, or other transient conditions. Don't see exactly the right tag, Stonehouse Signs also offers 100% custom tags with the same turnaround time as any standard tags.
Additionally, Stonehouse Signs carries a comprehensive line of ANSI & OSHA industrial safety signs, facility signs, and traffic or parking signs for every application. For more information, please visit http://www.stonehousesigns.com.