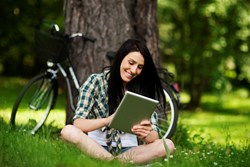 A simple renters insurance policy gives parents and students peace of mind that personal possessions are covered and will be replaced should something happen.
Chicago, IL (PRWEB) July 31, 2013
Electronics and furnishings for dorms and apartments are mainstays of back-to-school shopping season, but parents and college-aged students would be wise to consider adding renters insurance to their shopping cart, says the Property Casualty Insurance Association of America (PCI).
According to National Retail Foundation's 2013 Back-to-School Survey conducted by Prosper Insights & Analytics, total spending for back-to-college is expected to reach $45.8 billion this year. This means that parents and students are busy stocking up with items such as laptop computers, tablets, printers, mobile devices, bicycles, stereo equipment, televisions and hard to replace items that are worth protecting if destroyed by fire, lost or stolen.
"When a child moves out of the house for the first time it's easy to forget that there are insurance questions for college students living away from home," said Christopher Hackett, PCI director of personal lines policy. "A simple renter's policy will give parents and students peace of mind that personal possessions are covered and will be replaced should something happen."
A typical homeowners insurance policy will provide 10 percent of the personal property coverage limit for items kept away from home. Renters insurance covers many of the expensive items that students typically take with them to an apartment on a college campus. It's always good advice to read over your policy to understand what is, and what is not covered.
"Recent surveys show between 30 and 45 percent of renters purchase a renter's insurance policy to protect their personal possessions," said Hackett. "College students are just out of their parents' house and living on their own for the first time. It is in everyone's best interest to have a backup plan with renter's coverage. A renter's policy will not replace your lost homework, but it will help replace expensive items like computers, TVs and furniture if something unexpected like a theft or fire occurs. Now is the time to check with your agent or company and you may discover that renters coverage is more affordable than you would expect. Shop around and look at your options, many companies will bundle renters and auto insurance together."
PCI is composed of more than 1,000 member companies, representing the broadest cross-section of insurers of any national trade association. PCI members write over $195 billion in annual premium, 39 percent of the nation's property casualty insurance. Member companies write 46 percent of the U.S. automobile insurance market, 32 percent of the homeowners market, 37 percent of the commercial property and liability market, and 41 percent of the private workers compensation market.