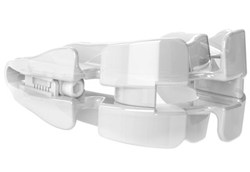 I have had a snoring issue for years. I can across Vital Sleep online and have been using it for 8 months. I have definitely noticed a difference with sleeping better and having more energy in the morning. My wife is sleeping better as well.
New York, NY (PRWEB) July 31, 2013
The VitalSleep mouthpiece for snoring continues to provide many of its users with improved sleep at night. These users regularly share their experience with VitalSleep.
J. Swetham of Lakeport, CA had a unique experience with VitalSleep because of her husband's sleeping issues.
"My husband complained that my snoring was getting so loud, he couldn't sleep. Because of a serious medical condition, his need for sleep in very important. I ordered the device in November 2012. The very first night, my snoring was gone. My husband was thrilled, to say the least. Every morning for three weeks, I would take the device into the bathroom, clean it, and put it into the storage container. One morning, I set it on my night stand. My American Foxhound loved the texture and chewed it into unrecognizable pieces. Within a few days, I was back to snoring and my husband was back to not sleeping. I started sleeping on the couch. That wasn't acceptable to my husband, so back to bed and snoring. Because the device was so effective, I ordered a new one today. Wasn't the Christmas gift I was expecting, but my husband will be much happier."
Karen from Terrebonne, OR shared with us the following.
"I have been using my Vitalsleep anti-snore device for six months. I am delighted to have found this effective, affordable solution to my snoring problem. It took me about a week to get used to it, but once I did, my breathing was better, snoring subsided, and both my husband and I started sleeping through the night. I had ordered a size regular at first but decided the small would be a better fit for me. The customer service department responded quickly and professionally to this request and I had a replacement mouthpiece shipped free to me within days. I would recommend this product."
Another aspect of VitalSleep is that it carries an affordable price tag that includes free replacements during the one year warranty period. This anti-snoring mouth guard works to help reduce breathing issues and avoid disruptive sleeping patterns. There is a number of risks associated with lack of good sleep, such a compromised immune system and even sleeping disorders. VitalSleep offers a customizable option to help people live a more rested lifestyle.
For information regarding VitalSleep Reviews please visit: http://www.vitalsleep.com.