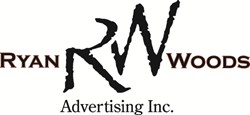 'We were looking for a partner that could help us launch our product and are thankful for finding RW Advertising.'- Gary Miller ProUnit Invent
Romeoville, IL (PRWEB) July 31, 2013
DRTV industry leader RW Advertising formally announces its partnership with Performance Trainer Gary Miller and his Pro Unit Performance Trainer. RW Advertising recently moved into a larger facility and has been successfully offering production, media and now fulfillment capabilities to products looking to get involved in DRTV. RW now occupies a 3500 square foot space that includes live sets for video production and racks for products. "We're excited to offer more to our customers and extending our fulfillment capabilities to The Pro Unit has proven we go the extra mile for our clients."- Sean Ryan, RW co-owner.
RW continues to adapt to a growing market place by providing more services for high profile customers and marketers looking to get started in the space. With processes in place along with staff to handle the workflow, this is one company on the move.
The Pro Unit Performance Trainer was created by fitness expert Gary Miller. Gary and his team train top performance athletes and have incorporated their decades of training into a 5-in-1 technology Pro Unit, maximizing results in limited time. The ProUnit is a dynamic all in one tool that focuses on core, strength, cardio, injury prevention and weight loss. The Pro Unit's foam roller helps loosen and lengthen muscles in pre and post stretch for injury prevention. Its combined 10 pounds of weight helps build up lean muscle mass to maximize a wide variety of exercises designed to strength in a total body workout. The built in stretch strap and storage makes the Pro Unit a travelers dream to workout anywhere you're travels take you. The handles on the Pro Unit stay on or pop off for rotating pushups or ab wheel exercises with ease. In addition to this, the Pro Unit comes with a fat burning, cardio blasting, strength building Foundations, The Next Level and Transformation DVD, featuring Steve Jordan's, the Ambassador of Fitness, secret weapon used on celebrity and pro athletes in his gym. "We were looking for a partner that could help us launch our product and are thankful for finding RW Advertising. Sean and his team have helped source, produce, get the word out and now fulfill. It's a partnership second to none." - Gary Miller, Pro Unit Creator.
For more information about The Pro Unit Performance Trainer, go online to http://www.theprounit.com or check it out on Facebook, Twitter, Youtube or even Pinterest.
About RW Advertising, Inc.: RW Advertising specializes in Infomercials and short form DRTV campaigns. Offering a complete campaign service including TV Production, Media Management, results tracking and now fulfillment services, is what differentiates them from their competition. RW has been in the business since 2003 and was just recognized by INC Magazine as one of the fastest growing companies. RW media buying services and award winning productions have put them on the DRTV map. RW's resume has been established with well-known names in various categories in the Direct Response sector working with The ProUnit Performance Trainer: Ronco Corp, Masterbuilt, Butterball, BSP Pharma, 5Linx, Growupgarden.com, RWNutra.com and many more. For more information about its winning solution visit http://www.rwadv.com, email at info(at)rwadv(dot)com or call Sean Ryan at (815) 372-9701 Ext 302.