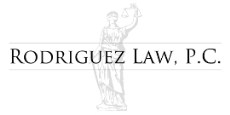 New York, NY (PRWEB) July 31, 2013
Two bills designed to protect immigrant workers from exploitation and abuse recently cleared California's Senate Judiciary Committee. If passed, the proposed legislation, S.B. 516 and S.B. 666, would mandate that attorneys be subject to discipline, including possible disbarment, for threatening to report the immigration status of a worker considering an employment claim. The bills would ban labor contractors from charging workers recruitment fees, a common gouging tactic used by human traffickers.
The package of state bills would also make retaliating employers liable for civil penalties of up to $10,000 per violation, specify that harmed workers have a private right of action, and revoke business and operating licenses from businesses caught threatening to turn in workers to immigration officials for complaining about their conditions. New York should follow California's lead, says Argilio Rodriguez, a labor and employment lawyer in New York City.
California Senate Bill 666 would also impose sanctions on attorneys who threaten to expose the undocumented status of employees' relatives in an attempt to stop the workers from filing or testifying in an employment/labor matter.
As explained by California Senate President, Darrell Steinberg, who proposed the bills, "An employer or attorney's threat to alert immigration or law enforcement of an undocumented immigrant of their family is an enormous force against justice…It silences the worker and the entire workplace…and it gives a law-breaking business strong incentive to run a shop that falls far short of respecting California's employment laws."
About Argilio Rodriguez
Argilio Rodriguez is the founder of Rodriguez Law, P.C., a New York City based labor & employment law firm. He is a vocal advocate of labor and immigrant rights. Rodriguez Law seeks to level the playing field by representing victims of fraud and abusive practices, prosecuting large scale, high-impact cases, and educating our clients in the areas of business & commercial litigation, labor & employment law, criminal defense, civil rights, and class actions.
For more information about Rodriguez Law, P.C., please visit http://www.lawrodriguez.com.