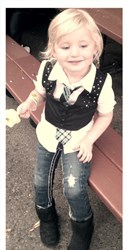 Tie-Mart.net will be great!
Las Vegas Nevada (PRWEB) July 31, 2013
Tie-Central.com will act as a catalog for other online clothing retailers to offer John vanDyk quality neck wear to their customers. This online catalog will enable customers to shop a vast selection of men's neck ties, along with boy's ties, extra long ties, and bow ties. Tie-Central.com will be an unbranded catalog allowing any third party online retailer to have their clients browse the TCDC inventory without having to have a large tie inventory of their own. This will enable our friends in the clothing industry to focus on what they do best and leave the challenges of the neck wear industry to Tie-Central.com.
Tie-Mart.net is the latest addition to the TCDC family of online retailers, joining http://www.Tiecoon.com and http://www.Neck-Wear.net. Tie-Mart.net will offer a new wide selection of John vanDyk ties, bow ties, boy's ties, and extra long ties.
"Tie-Mart.net will be a great new addition to our retailing family, as well as help our customers find our selection of cool neck wear with greater ease," TCDC president Jesse Pederson commented.