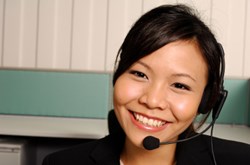 ValidSafe aims to improve the trust landscape with its website trust seals.
Singapore, Singapore (PRWEB) August 29, 2013
Until recently, a business verification seal was only considered by certain companies, especially larger companies operating with annual revenues of over US$5 million. Trust seals were provided by organisations such as the Better Business Bureau, which has been traditionally involved with providing business verification services. However, the Better Business Bureau only works with US-based companies, and has policies that may not apply to all websites and online businesses, even though they are a big part of today's ever-changing Internet environment.
These days, with web hosting, companies from all over the world are now competing with each other to provide services and products to consumers across the globe. It is now possible, and a very common occurence, for a consumer living in America to order a product from China and have it delivered directly to his or her house. However, in order to be able to make the decision to purchase from an online company, the consumer has to be able to trust them. This has resulted in a large increase in interest in website trust seals.
A research paper issued by Consumer Statistics in Feb 2013 suggested that consumers will place their trust more in third-party verification companies rather than the public relations department of the company. 92 percent of the total consumers involved within the study voted for third-party verification, whereas 52 percent were ready to place their trust in paid television and newspaper advertisements.
A website trust seal, by definition, provides a business with the ability to let consumers know that the quality of its product or services that their website is offering, has been verified by an independent authority. For international companies who want to expand their consumer base by building their online presence, a trust seal is imperative. ValidSafe is a company that recognized this particular need, and has taken concrete steps to make sure that businesses are able to benefit from third-party verification.
A trust seal visually appears as a badge on the website of a business. Princeton Survey Research Associates recently came up with a report that proved that sixty percent of the consumers online will be more than likely to purchase from a shopping website that has a trust seal than one that does not. Even an online blog shops directory does not provide as much credibility as a trust seal. Since the process of verification and obtaining a Trust Seal involves a simple and clear procedure, businesses can now easily optimise their business so that they can be awarded a trust seal, and bring about a boost in their sales as a result.
ValidSafe was formed when a group of website security professionals decided to create a reputable website seal brand together. Says Tommy Wilkens, a security analyst at ValidSafe, "ValidSafe aims to improve the trust landscape with its website trust seals. When a business applies for a trust seal, ValidSafe will take at most 48 hours to carefully evaluate the website. If successful, the business is then allowed to place a ValidSafe trust seal onto their website."
The ValidSafe trust seal will be a symbol that clearly communicate to consumers that the business is reputable, and that the business was able to pass ValidSafe's stringent quality evaluation criteria.