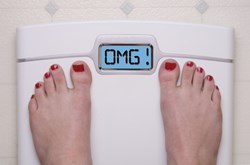 Trauma is a major reason why people are fat and it is never included in anti-obesity efforts.
Amarillo, TX (PRWEB) August 19, 2013
The issue of obesity is often portrayed in very simple terms: eat less, exercise more. In an effort to lose weight, Americans continue to consume low-fat products and have ended up fatter than ever. There clearly are other factors at work. Psychological trauma is one such factor.
In an upcoming webinar sponsored by Praeclarus Press, health psychologist, Dr. Kathleen Kendall-Tackett, will describe why psychological trauma can make people fat. All trauma survivors are at risk for being heavy, but adults who have experienced childhood abuse are at particularly high risk. In one study, women who had been raped as children or teens had higher BMIs, gained weight at a faster rate, and had a 69% increase in risk of Type 2 diabetes. Diet and exercise advice alone is unlikely to be helpful with this population.
Dr. Kendall-Tackett noted the following, "We now have a good understanding of the physiology of trauma and weight gain. Traumatic experiences flood the body with stress hormones and alter the way the body responds to subsequent stress. Trauma, particularly if it is prolonged and severe, increases chronic inflammation and changes insulin regulation."
Trauma survivors who have not received treatment tend to also have poor sleep, and that also causes insulin resistance.
"When you add the vulnerability of trauma survivors to gain weight to the typical American diet of refined carbohydrates and high-fructose corn syrup, you have a perfect storm for weight gain. And people get fat, in some cases, very fat. Healthcare providers who chastise and shame people for their weight and don't understand these mechanisms are not helpful. In my opinion, they are misguided and often quite cruel. Until these trauma issues are addressed, weight loss efforts will probably fail. Shaming, from a physiological standpoint, is never a good idea."
These findings also have implications for understanding ethnic group and social class differences in obesity rates. Ethnic minorities, especially African Americans, have the highest rates of obesity in the U.S. There is a similar trend for people with lower incomes. Public health officials often attribute these high rates of obesity to environmental factors, such as easy access to fast food and no safe place to exercise. These factors do have an impact, but so does the daily experience of discrimination. Discrimination can also make people fat by the same mechanisms seen in trauma (discrimination is often classified as a "micro-trauma").
The good news is that when traumatic stress is addressed, inflammation and insulin resistance can be reversed. But until they are, the current program of interventions, including shaming of fat people to "get them to lose weight," are doomed to fail.
These findings are described in detail in a webinar from Praeclarus Press.
You can find additional information on obesity and trauma at http://www.UppityScienceChick.com.
Praeclarus Press is a small press owned by Kathleen Kendall-Tackett, dedicated to women's health. Kathleen Kendall-Tackett is president-elect of the American Psychological Association's Division of Trauma Psychology, and is incoming editor for the journal Psychological Trauma. She is author or editor of 23 books on women's health, trauma, depression and breastfeeding, and author of more than 350 articles and book chapters.