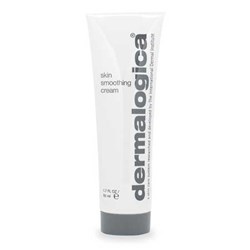 Rachel Goodyear, esthetician at DrSkinSpa.com, said, 'Dermalogica Skin Smoothing Cream is not simply a wonderful moisturizing cream.'
Anaheim, California (PRWEB) August 26, 2013
DrSkinSpa.com provides discriminating customers with doctor-recommended skin care solutions via their convenient e-retailing web site. The skin care company places its focus on anti-aging and natural skin care lines that have been scientifically proven to achieve optimal results. In addition to its already huge inventory of skin care products, DrSkinSpa.com is proud to announce the addition of Dermalogica Skin Smoothing Cream to its large line of products.
The Dermalogica Smoothing Cream is targeted for combination and dry skin complexions to add moisture and bring back the skin's elasticity and tone. This is a natural anti-aging moisturizing product that will diminish fine lines, increase the skin's suppleness and elasticity, and aid in protecting the skin from dehydration and environmental stresses.
Rachel Goodyear, esthetician at DrSkinSpa.com, said, "Dermalogica Skin Smoothing Cream is not simply a wonderful moisturizing cream. It is also a wrinkle face cream because of its natural antioxidants that battle against free radicals that can drastically age the skin."
The Dermalogica Smoothing Cream contains lecithin, an essential fatty acid that is excellent in aiding those plagued with eczema. It helps maintain the body's cell membranes and is rich in phospholipids, all powerful skin moisturizing effects. Dermalogica Skin Smoothing Cream also contains extracts of Mallow. This botanical extract reduces skin inflammation, adds moisture and protects the skin's moisture balance. The cucumber and arnica in Dermalogica Smoothing Cream also soothe and moisturize the skin, in addition to increasing skin elasticity and tone. The environmental stressors that wreak havoc on skin, adding years to the complexion, are thwarted with grape seed extract, and Vitamins C and E. These are strong antioxidants that protect and enliven skin.
The Dermalogica line of products is produced with no artificial colors or fragrances or use of S.D. alcohol.
DrSkinSpa.com, owned by Crescent Health Center, based in Anaheim, California, is doctor-owned and -operated. This company has an A+ rating with the Better Business Bureau. DrSkinSpa.com gives customers free shipping, complimentary samples, a two-week money-back guarantee and a unique 120-day price protection guarantee in addition to consultations with their esthetician at no additional cost.