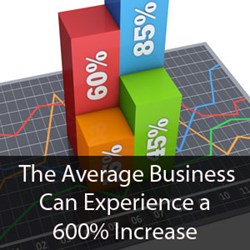 The average business may expect to see a significant increase in business by implementing the right toll free number and marketing plan.
Irvine, CA (PRWEB) August 27, 2013
Tollfreenumber.ORG an American-based company, has seen a growing number of visitors to their site in recent months. Sign ups for new toll free numbers has skyrocketed, with many businesses turning to toll free numbers to boost profits and increase their customer base. This does not come as a surprise to TollfreeNumber.org staff members, as they are well aware of the awareness that is growing amongst businesses who are seeing the advantages of owning a toll free number.
"Many businesses have seen an increase in business after they sign up for a toll free number, especially numbers that are extremely memorable or are an accurate representation of a business' image," says Logan Marshall Founder of tollfreenumber.org. "We think that is reason enough to register for a toll free number as soon as possible. We've seen many occasions where a business was not able to get their ideal number right away due to the fact that 800 numbers have become so popular this past year."
There are a variety of reasons for the steep increase in business that is experienced by toll free number owners including increased customer satisfaction and enhance brand image. Despite the fact that some over the years had speculated that toll free number usage was not particularly as beneficial as email and website contact methods, many toll free number experts and supporters are now saying that the proof is in the numbers.
Tollfreenumber.ORG, a recognized leader in providing telecommunications services to small businesses and private individuals, is based in Irvine, Calif., and serves more than 100,000 customers in all 50 states.
The company was founded in 1999, and offers services including toll-free phone numbers, customized toll-free vanity numbers, Automatic Number Identification (ANI), and a Virtual Telecenter that offers live answering, voicemail, multiple mailboxes and other services. Tollfreenumber.ORG has a good rating from the Better Business Bureau of Greater Los Angeles.
For more information on getting a toll-free customized phone number for business or personal use, contact Tollfreenumber.ORG at 1-800-951-9411, or visit the company's website at http://www.tollfreenumber.org/business-service/