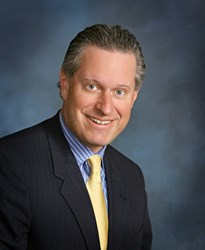 Why pay an (unlicensed) 18 year old more, when a professional licensed fiduciary is better
Raleigh, North Carolina (PRWEB) August 21, 2013
Raleigh Loan Officer, Andy May, explains why 2013 is such a bad year for mortgage service provided by banks. It all started when States lost their rights to regulate bank (mortgage) loan officers in April 2007 (Wachovia versus The State of Michigan (Docket number 05-1342 under 12 U.S.C. Section 484(a) Petitioner Michigan Commissioner of Insurance and Financial Services; Respondent: Wachovia Bank). (For more information on this landmark decision check out this great website - OYEZ). With the deregulation of banking, enter stage right - Christopher Dodd and Barney Frank's bill - which was first implemented in April 2012 (Dodd-Frank). In these laws, the banks were not required to have their loan officers have (standard) license requirements to sell bank mortgage products. (Think option ARMs, negative amortizing loans, and limited consumer explanation of costs - the things that got America into these troubles in the first place).
While many banks provide the title of Loan Officer to their employee, the following are the new requirements for July 2013:
July 2013 new Bank Loan Officer requirements:
State Law requirements for the states of NC, VA, and FL - 18 years old.
Federal Law requirements for the Consumer Financial Protection Bureau - 18 years old.
Many bank loan officers are 1099'd....meaning they don't get a w2 and aren't technically an employee of the bank. Their only real requirement to counsel you on your largest liability? 18 years old. (ADRMortgage.com has far higher standards - see our website for significant licensing and fiduciary requirements).
So when thinking of the variety of mortgage programs that plagued the landscape, what's the one thing a consumer can't afford? The answer, bad advice from an 18 year old. Go with a licensed professional. Go with adrmortgage.com. Remember, brokers are held to a higher standard - the consumer owes it to themselves to hire a broker (by law brokers have to be licensed and bonded).
To learn more about the complaints of consumers, the Consumer Financial Protection Bureau has established a wonderful compendium of bad bank (mortgage) complaints. Look bad banks up at CFSB Complaints. One bank received over 17,500 complaints since 2012. That's a huge risk for the consumer, to have to go through the complaint process to secure a mortgage ....shouldn't the bank give the consumer what they promised? Check out the complaint database to see which banks are on it.
Lynn Furr, licensed Realtor, states, "At ADRMortgage.com a licensed loan officer manages the process. They know what is going on, and they communicate through a weekly status report, online uploads (secured by Citrix, a Raleigh based high-tech company) and a professionally licensed and educated staff." At ADR the consumer finally gets full disclosure and regular communication to meet their needs. Lynn Furr 919-306-0018 has been selling real estate in the Triangle for 25 years and is with Coldwell Banker Advantage.
Get the most value out of a home sale or purchase by working with licensed professionals that have significant experience. You'll be thankful you did. You can find additional information from Andy May, mortgage expert, at Andy May's blog. ADRMortgage.com was founded by Andy May in 2005. For additional information please go to http://www.adrmortgage.com or contact Andy May directly. License number 103418.