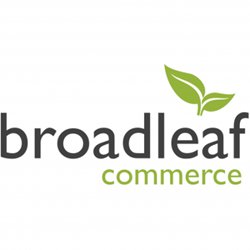 Broadleaf is the lowest risk, highest value eCommerce platform on the market today.
Dallas, TX (PRWEB) August 29, 2013
Broadleaf Commerce, the open source software provider for building customized eCommerce solutions, has announced that PFI Knowledge Solutions has been appointed its Partner in the UK. PFIKS is a digital innovation services provider for major enterprises, specializing in portal, eCommerce, social media and mobile solutions.
"Growing demand for Broadleaf's Open Source software has led to a need for a qualified partner within the UK. The PFIKS partnership is a strategic part of our wider efforts to satisfy customer demand throughout the UK market," said Brian Polster, President, Broadleaf Commerce. "PFIKS has built a highly skilled team leveraging Broadleaf. We are very pleased with the outcome of this partnership and are certain there will be many benefits for our community and customers."
PFIKS has deployed solutions for major enterprises, including Local Government Association, ASM International, J D Williams and BIS. As a Partner, PFIKS will work alongside Broadleaf to meet customer needs for consulting, implementation, training and enterprise support.
"We have a dedicated, strategic focus on Broadleaf Commerce because it is enterprise-class, commerce-driven software which provides a robust data and service model for eCommerce," said Paul Thompson, CEO at PFIKS. "Broadleaf is the lowest risk, highest value eCommerce platform on the market today."
About PFI Knowledge Solutions
A small, hard-working digital innovation company based in London and Cleveland Ohio, Established in 2003, PFIKS offers a unique integrated approach to research, strategy, design and technical implementation that helps organizations capitalize on opportunities and engage effectively with their customers. PFIKS uses Open-Source software to develop cost effective, leading edge digital solutions for its clients.
For more information about PFI Knowledge Solutions Ltd, visit http://www.pfiks.com.
About Broadleaf Commerce, LLC
Broadleaf Commerce, LLC is a privately held company committed to developing and supporting an open source alternative for enterprise eCommerce. It is the first company to develop an open source, enterprise-ready eCommerce solution using the widely adopted Spring Framework, which is the leading platform to build and run enterprise Java applications. Companies using Broadleaf Commerce are able to improve efficiency, capitalize on competitive advantages, and increase revenue. The open source business model yields a product that is superior to others for a fraction of the cost and is designed for customization. For more information about Broadleaf Commerce, visit http://www.broadleafcommerce.com.
Upcoming Event: September 18, 2013 Liferay eCommerce Integration Webinar.