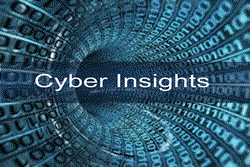 The Snowden incident highlights the problem of legacy cyber security thinking.
San Francisco, CA (PRWEB) August 13, 2013
"The Snowden incident where, according to the New York Times (21Jun2013), a government intelligence worker was able to easily copy and disseminate large amounts of highly sensitive and classified data, highlights one of the fundamental problems of legacy cyber security thinking," said Ed Brinskele, CEO of Vir2us, Inc., in his most recent Cyber Insights blog, Mr. Brinskele reviews the Snowden alleged espionage incident in light of next-generation cyber security technology, which the government is trying to adopt, according to Cyber Insights.
"The cost of this failing is astronomical and is one of the reasons that everyone, not just a particular country or political party, should be concerned about big government," says Brinskele. He goes on to say that the technology for locking up large amounts of digital information assets, while still making it available for legitimate purposes by legitimate users, has been available for some time now from innovative technology firms. However, the Federal Government has no real process for connecting with these types of companies or assimilating these technologies. Asking innovative companies to participate in a protracted, expensive and bureaucratic procurement process is what Brinskele calls a "marketing mismatch". His Cyber Insights blog goes on to say that many firms, including banks, power utilities, oil, gas and water pipeline companies have this same vulnerability that allowed the Snowden incident to occur.
About Vir2us: Spawned in Silicon Valley in 2001, Vir2us is a privately held company that provides outsourced expert management and protection of global digital assets, and critical infrastructure systems for financial services, energy markets and telecommunications worldwide. The company delivers patented and proprietary technology solutions based on next-generation cyber security designed by the firm's research and development division. Vir2us' patented technology specifications have been cited by the National Institute of Standards and Technology in recommendations for securing the nations power grid infrastructure as part of the Government's Smart Grid initiative (July 2010). Vir2us technology has been dubbed "game-changing" by government cyber security insiders including NSA and White House cyber security experts.