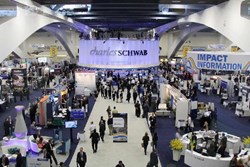 (PRWEB) August 26, 2013
Since its establishment in the early 1990s, the business model for Generation Store has been a place where customers could shop for old school retro, hippy, psychedelic favorites from the 70's and 80's at retail locations in various malls across the Northeast. Generation Store specialized in selling many types of hanging decorative products, ranging from wooden beaded curtains featuring traditional imagery of nature and relaxation, to string curtains for the individual retailer, as well as party lights, strobe lights, disco balls, and lava lamps for the home plus an assortment of personal products as prideful American flag t-shirts to tie-dyes and Grateful Dead merchandise. With the dot-com boom came the website and a new easier way to make the transition from stand-alone stores to full digital retail. Meanwhile, the business remained as healthy as ever during the decade of the 2000s. There was a grander vision within the management to bring a larger and stronger product line up and slowly transition from exclusively sales of products for the individual and homes, to a larger and more diverse global audience.
This is where the modern vision and focus for Generation Store comes in. First off unveiling the newly redesigned website that makes navigation and search a breeze, with a cleaner streamlined layout that caters to its new market of consumers. It's understood that there has been resurgence in the usage and practicality of hanging decor, most notably the aforementioned beaded curtains. Much like the culture shifted from natural patterns and materials to more digital, flashy ones, so did curtains in an essence become modernized. Simple wooden and bamboo materials were replaced by plastic, glass and acrylic and even more elaborate actual crystals and gemstones. Also the simple sphere shapes of each bead became more diversified to accommodate various shapes, sizes, colors and motifs. This change has been embraced and popular items as the "Large Diamond", "Faux Metal Ball" and "Champagne" beads are offered, all now available in large custom order quantities. Besides their traditional 36" by 76" inch and 34 strand properties, they are specializing in custom sizes available on many models with a minimum purchase order. New and exciting line ups are the "Diamond Cut Iridescent" in a multitude of colorways such as pink, black, purple, crystal and silver. Also in are the "Extra Long" models, in 9 and 12 foot lengths in various styles as the "Diamond Cut", "Faux Metallic Chain" and "Champagne Models". Added to this is the exclusive model, the 9 foot long "Hanging Beads with flexible metal rod" which makes for some great creative decorative designs. Feedback has shown that stores can buy in bulk and create beautiful and attractive backdrops for their storefronts and product showcasing. Also many restaurants followed the traditional usage of applying them as room dividers and use them to create area separations among their floor space. The practical use of cordoning off backrooms from public areas is seen popularly among both.
A popular new line of products which is proudly exhibited are the color changing LED lights for which soon there will be an unveiling of their proprietary brand "LED Planet Lighting" that will focus on a wide arrangement of "Color changing LED balls" in 12 and 20" sizes, also benches, chairs, ice buckets, "Mood Lights" and multiple other upcoming décor which would be perfectly suitable for nightlife type of activities and locales.
Their wide selection of classic String/Fringe Curtains available in many colors and now made available to the customer's exact size and specifications are perfect for Bachelor and Bachelorette parties, ceremonies such as baptisms and Quinceñera, as well as private and corporate events. Curtains of all sizes can be located these days as backdrops in popular trade and event shows such as Comic Con or E3, to decorate individual booths and accentuate the surroundings. Combining beaded curtains with string/fringe curtains at various heights or layering them, create an eye-popping depth to whichever display it is being presented on, whether a large wall or being hung from the ceiling. This is where the "Extra Large 12 FT & 9 FT Length Beaded Curtains" or the "White String or Fringe Curtain Extra Super Long 3 Feet Wide X 20 Feet Long (240" Inches Long)" come into play, depending on how the decorator sees fit. The iridescent properties of certain hanging bead models such as the "Large Diamond Beaded Curtains", become much more accentuated when other decorative products such as the "Color Changing LED Furniture and Décor" or "Glass Beaded Chandeliers" are added, to give a stronger vibrance and appeal. Other areas where hanging beads have become especially prominent in are weddings because of their elegant appeal; they are commonly used to decorate altars and outdoor ceremonies.
Generation Store is proud to be altering its focus and expanding its business into a more domineering market for which it has just made a progressive entrance in the past couple years. This marks an exciting next step for business and having seen the feedback of how event decorators use the practicality of the product for very impressive means enlightens the ongoing expansion.