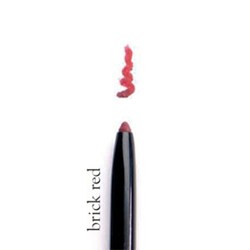 Anaheim, CA (PRWEB) August 06, 2013
DrSkinSpa.com is a successful e-retail web site. This high-achieving company deals in quality anti aging skin care solutions, mineral cosmetics, and hair care products via their e-commerce web site. DrSkinSpa.com is known for its healthy, anti aging skin care solutions that are formulated through nature. The products sold through this web store have been clinically tested for their safety and efficacy for a majority of mature skin and hair care needs. They carry a varied stock composed of anti aging creams, mineral cosmetics, and skin care solutions. The latest addition to the DrSkinSpa.com family of products is Ageless Derma Eye and Lip Liner.
Ageless Derma makes a variety of eye and lip liner mineral cosmetic products. The eye and lip liners contain the vitamins, green tea extracts, and 100% pure minerals that turn back the clock on aging skin by minimizing fine lines and wrinkles around eyes and lips. The eyes and lips will glow with the brilliance that only a true mineral cosmetic can bring to the table.
These eye and lip liners are automatic in that they are so easy to use and achieve a perfect line every time. Each liner is composed of a mineral cosmetic, made of pure minerals such as titanium oxide, zinc oxide, mica and others. The mineral cosmetic advantage lies in the minerals' ability to provide light reflection from the sun's rays. This enables the mineral cosmetic to make skin look more radiant and to provide actual broad-spectrum sun protection, reducing the possibility of forming fine lines and wrinkles around eyes due to the sun's UV rays.
Besides the pure mineral cosmetic sun protection, these eye and lip liners contain the vitamins and botanicals needed for a true anti-aging effect. Vitamins A and E protect, heal, and regenerate the skin's cells to reveal new younger skin. The green tea extract works to calm skin and also to heal tired skin that needs to be perked up.
The Ageless Derma Eyeliners are a mineral cosmetic that comes in nine distinctive shades to define, highlight and brighten the entire eye area as it also works on targeting wrinkles around eyes. The lip liners also come in nine different colors for a wide choice of shades to mix and match.
Rachel Goodyear, the Esthetician DrSkinSpa.com, says, "Ageless Derma Eye and Lip Liners are the perfect blend of a sun protecting mineral cosmetic and a way to target wrinkles around eyes and fine lines on lips."
Ageless Derma was inspired by nature. Its line of anti-aging products contains many natural botanical ingredients, enhanced by the skill and innovation of expert researchers. At the heart of this anti-aging range are high concentration stem cells, peptides and antioxidants that have been derived from nature to provide users with flawless skin without having to resort to invasive or painful delivery techniques.
The Ageless Derma line contains 3 core products:

Ageless Derma Stem Cell and Peptide Anti-Wrinkle Cream
Ageless Derma Retinol and Vitamin K Eye Cream
Ageless Derma has also developed an all-natural line of anti-aging mineral cosmetics. Free from all oils and parabens, this soft makeup provides natural protection to skin, keeping it looking and feeling great, day or night.