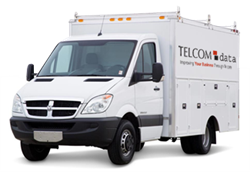 Milwaukee, WI (PRWEB) August 05, 2013
A business cannot function properly without a phone system. When no communication is available, sales and revenue will be lost. It is important to have the least amount of down time when switching or upgrading to a new Avaya or Allworx phone system. Telcom & Data has been installing business phone systems since 1996. They currently maintain a network of over 1600 technicians for installation anywhere in the US.
Telcom & Data specializes in Avaya and Allworx systems and is equipped to handle projects of any size. They provide complete turnkey installation including voice and data cabling, Dmarc extensions, ordering of phone circuits, installation, programming and training. Telcom & Data provides lightning and power line protection as well as system analysis and troubleshooting. Rack mounts and enclosure systems can also be included for added protection of the equipment.
All of the products carried by Telcom & Data have been tried and tested for reliability, ease of use and integration as well as manufactures support. Their clients receive personalized attention by knowledgeable sales and technical staff. All products (except software) carry a 30 day money back guarantee.
Visit Telcom & Data's website or call 800-335-0229 for more information about their fast and reliable Business Phone System Installation.
About Telcom & Data:
Since 1996 Telcom & Data has been providing thousands of telecommunications solutions to organizations around the world to measurably improve communications. The company is a leader in business phone systems, intercom systems, and mass notification products. Telcom & Data maintains a network of over 1600 technicians with locations in Chicago, Milwaukee, and Miami.