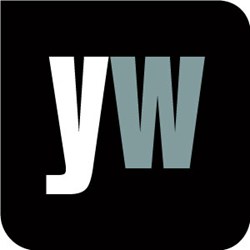 London, UK (PRWEB UK) 1 August 2013
A Cornwall resident recently sold her car in order to pay for gastric band surgery, it was reported in The Inquisitr on the 26th June. Alison Batchelor, 62, has struggled losing weight – losing and regaining a total of 980 pounds in the last 45 years – and so opted to get gastric band surgery after a series of failed fad diets. However, Batchelor, now weighing 136 pounds, had to sell her brand new car to pay for the surgery. She commented, "People say to me I was brave, but truly I have reached a point where I was mentally exhausted with dieting. I wanted to be fit, I wanted to stop dressing to disguise my body." (http://www.inquisitr.com/816817/yo-yo-dieter-sells-car-to-pay-for-gastric-band-surgery/ )
With this in mind, Yourwellness Magazine explored the benefits of a gastric band. According to Yourwellness Magazine, "For many, weight loss is a struggle but an achievable one…the right amount of diet, exercise and tenacity is all that's required. Providing you stick to your guns and never give in, you can shift that weight and before you know it you'll reach your target weight. However, there are exceptions to every rule and it's not that simple for everyone." Yourwellness Magazine explained that certain people need help losing weight; those who have a medical condition which predisposes them to uncontrolled weight gain, and those who are so overweight that their health has been directly threatened as a result.
Yourwellness Magazine commented that weight loss surgeries are all fairly invasive but have shown a great deal of success and have helped many people lose weight and then keep it off. Yourwellness Magazine detailed that one such surgery is gastric banding, in which a band is put around the stomach to prevent as much food being consumed. Yourwellness Magazine noted that patients with the band have lost a lot of weight, and most never have the band removed although some opt to. Yourwellness Magazine added that once the band is removed, patients can eat normally again so it's up to them to keep their weight steady.
To find out more, visit the gateway to living well at http://www.yourwellness.com, or read the latest issue online at http://latestissue.yourwellness.com.