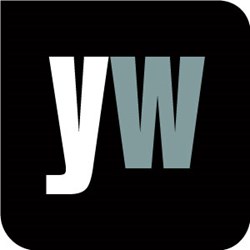 London, UK (PRWEB UK) 2 August 2013
Residents of St Helens, Merseyside, recently took to the streets to participate in a walkathon for charity, it was reported in St Helens Star on the July 3rd. For more than 13 hours, the walkers covered every street and road in Newton, dressed as fancy dress characters such as Donald Duck and Super Girl. This was in aid of Newton-le-Willows business man Terry McGuire's charity, Business for Youth, which aims to help youngsters achieve their ambitions with support from local businesses. McGuire commented, "I would guess that there was a rotation of more than 100 people, all enjoying good weather and the atmosphere… The walk raised donations totalling £4,160 and every penny will go towards funding activities for the children of Newton." (http://www.sthelensstar.co.uk/news/10524566.Walking_wonders_cover_every_street_on_Newton_le_Willows_on_charity_mission/)
With this in mind, Yourwellness Magazine looked at the health benefits of walking, and explored easier ways to walk more. According to Yourwellness Magazine, "While taking the leap from the couch to the running track may be too extreme for some, almost everyone can enjoy the health benefits of walking whatever their fitness level. If back or joint pain is putting you off doing any exercise, walking could actually ease your symptoms while strengthening your bones to prevent osteoporosis and back pain. Psychologically, walking is great for clearing your head and working through issues, and will also help you get a better night's sleep if you find it hard to nod off."
Yourwellness Magazine outlined four easy ways for people to walk more:
1. Walk to work. Long-distance commuters can get off public transport a few stops early, and those who live shorter distances from work can walk the whole way.
2. Walk at Lunchtime. This can help to clear the mind and recharge workers for the rest of the day.
3. Ease up on emails. Instead of emailing a colleague in the office, walk over to their desk for a chat.
4. Get a dog. Dog owners are forced to get out and exercise, no matter the weather.
To find out more, visit the gateway to living well at http://www.yourwellness.com, or read the latest issue online at http://latestissue.yourwellness.com.