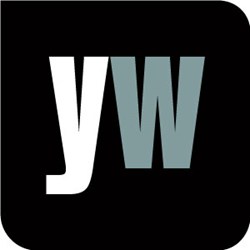 London, UK (PRWEB UK) 3 August 2013
On Monday 24th June, Merck & Co's new insomnia drug application was rejected by the US Food and Drug Administration, but it was said that it may gain approval for a lower-dose version of the medication. The agency sent Merck a complete response letter stating that they could consider a 10 milligram starting dose of suvorexant for most patients, but that the company would have to have that dosage ready before it could be approved. (http://www.reuters.com/article/2013/07/01/us-merck-fda-insomnia-idUSBRE9600I420130701)
Suvorexant belongs to a new class of insomnia medicines called orexin receptor antagonists, and, if approved, would be the first such medicine on the market. It is designed to facilitate sleep by blocking neurotransmitters in the brain that help to keep a person awake. Merck reported that the FDA letter explained 15mg and 20mg doses would be appropriate in patients in whom the 10mg dose is well-tolerated but not effective. However, according to ISI Group analyst Mark Schoenebaum, if the FDA asks for long-term stability testing of the lower dose version, the manufacturing study could lead to about a one-year delay in approval. (http://uk.reuters.com/article/2013/07/01/us-merck-fda-idUKBRE9600P920130701)
With this in mind, Yourwellness Magazine explored different ways to cure insomnia. According to Yourwellness Magazine, "The value of the sleep we get affects every other part of our life… People who suffer from insomnia suffer a major handicap. Without the essential rest and processing time, how can you face the day ahead? Insomnia is particularly affecting when it becomes a recurrent condition; some sufferers experience it over successive nights, for example. Such a lack of sleep can have a terrible impact on your wellbeing." (http://www.yourwellness.com/2013/01/how-to-cure-insomnia/)
Yourwellness Magazine outlined three different ways to cure insomnia:
1. Medications. Doctors will prescribe tranquilisers for insomniacs, but these should be reserved for 'sleep emergencies' only, as they are unlikely to break the cycle.
2. Eating habits. According to the ancient Chinese, and current yoga practitioners, eating late at night causes insomnia, as the body's energy is taken up in digestion. Consume a small nutritious and easily digestible meal long before bedtime, and avoid stimulants such as caffeine.
3. Complementary therapies. If the insomnia has an emotional or energetic cause, energy healing could shift a blockage and help initiate a new sleep routine. Traditional Chinese Medicine combines acupuncture and ongoing herbal supplements which put the body's whole system in order. Yoga and meditation are excellent aids to sleep, as they improve thought processes and reduce stress.
To find out more, visit the gateway to living well at http://www.yourwellness.com, or read the latest issue online at http://latestissue.yourwellness.com.