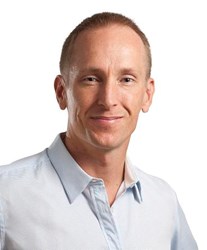 Orabrush attribute at least $1 million in sales just to their use of YouTube.
(PRWEB) August 23, 2013
In The Story of Orabrush: A YouTube Case Study Gollan points out how the company's strategy is all about telling their story and producing engaging content via their YouTube channel. It's also a story about perseverance and never giving up, even when the odds appear stacked.
Dr Bob Wagstaff founded Orabrush in the mid 1990s as a cure for bad breath. He attempted to sell the product through a costly infomercial, but wasn't successful and had difficulty getting the Orabrush onto store shelves.
He then consulted a university marketing professor and his group of students. Following market research the class informed Wagstaff that the product was unlikely to be successful online. But one student, Jeffrey Harmon (now Orabrush's marketing director) believed that even though the percentage of internet users who might buy the product was small (around eight per cent), it was worth the effort.
With a few hundred dollars, Harmon went on to produce the first Orabrush YouTube video. It quickly gained momentum. Today it has reached more than 18 million views.
Popular business coach Gollan says: "Not bad for a $500 investment. Before the video, Dr. Bob had sold around 100 units - including those sold through his $40K infomercial.
"The company has gained national media attention, but more importantly, they've sold more than 2.1 million units, and are in many major retail outlets, including CVS and Walmart."
Meanwhile, after viewing one of their videos on YouTube a Walmart manager in Utah bought an Orabrush to try. He liked it and stocked it in the store, says Harmon. Sales increased and Orabrush decided to target Walmart's nationally. This, however, fell by the wayside as Walmart buyers refused to meet with them.
A £20,000 advertising campaign in national magazines had similar unsuccessful results. A Facebook ad however did the trick, said the company. It poked fun at Walmart staff claiming they had bad breath and caught the attention of Walmart top management. By the end of the year the Orabrush was being sold in 3500 Walmart stores in America.
But that's not the end of the story as Australian business coach Gollan points out:
"Had Orabrush ridden on the coattails of their first video, I may not be writing about them today. But they've obviously learnt from what they've accomplished, and have continued regularly producing videos ever since.
"In fact, with almost 190K subscribers, and over 41 million video views, they are one of the biggest brand-sponsored channels on YouTube."
He adds: "Realistically, most companies aren't going to reach the level of notoriety on YouTube that Orabrush has. But I definitely believe we can learn from their use of video to increase our own reach and online sales."
Today the company adds weekly humorous videos to their YouTube channel, in addition to regular adverts. Viewers are invited to upload testimonials of the product – some of which are later used in the company's marketing material.
Viewers who 'like' the company's Facebook page receive a free brush. This goes some way to explain Orabrush's 340,000 fans.
The company have also expanded by launching the Orapup – a canine version of the Orabrush which to date has resulted in more than $1.2 million worth of sales.
Why Orabrush managed to succeed, says Gollan, is because they came across as a funny, practical, down-to-earth brand while still getting across key facts about the product. The company found the balance between informing and entertaining, and continues to do so on a weekly basis.
They learned how to use social media to reach local viewers ie when they geo-targeted Walmart staff. Crucially they always provide a call to action at the end of every video to make it easy for viewers to know how they can buy the Orabrush.
Essentially though, Dr Wagstaff and his team didn't give up – despite all the major setbacks.
For more successful and easy to implement business marketing ideas take a look at Gollan's popular business coaching blog right here.