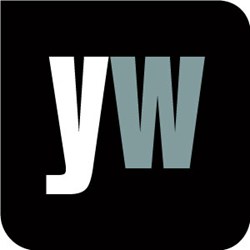 London, UK (PRWEB UK) 6 August 2013
Florida health officials have increased intervention and prevention efforts due to the rise in the number of babies born with congenital syphilis in Broward and Miami-Dade counties, it was reported July 3rd 2013. According to the state Department of Health 21 babies from both counties were born with the disease last year, which is up from 17 total cases in 2011. State and local health officials are urging all pregnant mums to get tested in the first and third trimesters. State Surgeon General and Health Secretary Dr. John Armstrong commented, "It is unacceptable for even one baby to be born with this terrible disease." (http://articles.sun-sentinel.com/2013-07-03/health/fl-congenital-syphilis-increase-20130703_1_congenital-syphilis-sexually-transmitted-disease-babies)
With this in mind, Yourwellness Magazine commented on a new study, which investigated why so many pregnant women are infected with syphilis. According to Yourwellness Magazine, "You may think that syphilis is on the decrease and confined to the realms of sexual health; only passed between two sexual partners through unprotected sex. However, a study by international researchers, which is published in PLOS Medicine, estimates that the wellness of over a million pregnant women is affected by syphilis, and, even though this infection could be prevented with early testing and treatment, the wellbeing of these women and their babies are still at risk to serious health problems and even death." This study was published by PLOS Medicine on February 26th 2013 (http://www.plosmedicine.org/article/info%3Adoi%2F10.1371%2Fjournal.pmed.1001396).
Yourwellness Magazine explained that the researchers, led by Lori Newman from the World Health Organization, used data on the number of syphilis infections from 97 countries and on antenatal clinic attendance from 147 countries, and inputted this information into a model. They discovered that, in 2008, an estimated 1.4 million pregnant women around the world were infected with syphilis, 80% of whom had attended antenatal care services. As two-thirds of cases occurred in women who had attended antenatal care but were not treated or tested for syphilis, Yourwellness Magazine commented that quality-assured syphilis testing in all antenatal clinic settings is necessary. (http://www.yourwellness.com/2013/03/why-are-so-many-pregnant-women-infected-with-syphilis/)
To find out more, visit the gateway to living well at http://www.yourwellness.com, or read the latest issue online at http://latestissue.yourwellness.com.