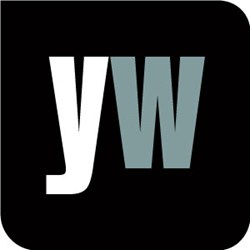 (PRWEB UK) 5 August 2013
Detroit and state health authorities are launching a campaign alerting the public about rising cases of syphilis in the area, it was reported July 8th. Health officials are working on a radio- and billboard-based public awareness campaign, as well as working with community groups, to raise awareness about testing and treatment for the sexually transmitted disease that they say is making a comeback among a much younger crowd than in previous years. Karen Krzanowski, manager of the sexually transmitted disease section of the Michigan Department of Community Health, commented, "One of the things we're learning is that with adolescents and young adults — they've not seen it, not experienced it, and they're not seeing the early signs and symptoms." (http://www.livingstondaily.com/article/20130708/NEWS01/307080006/Syphilis-cases-surge)
With this in mind, Yourwellness Magazine took a closer look at syphilis. According to Yourwellness Magazine, "You might think that syphilis was an illness of the past, and a few years ago, you wouldn't have been far wrong. In 1997, syphilis was set to never harm anyone's wellbeing ever again, but over the past few years, the disease has slowly crept back into sexual wellness, and now the rates are believed to be twice as high as they were in 1997. 72% of this increase has occurred in men who have sex with men (MSM), and you are more likely to be affected if you are younger than 29 or older than 50." (http://www.yourwellness.com/2013/02/did-you-think-you-were-safe-and-secured-against-syphilis/)
Yourwellness Magazine explained that syphilis is so dangerous because the infection makes an individual three to five times more likely to get HIV which, in turn, makes the syphilis harder to treat and increases the likelihood of spreading the disease. Yourwellness Magazine noted that syphilis can cause a painless sore on the genitals or in the mouth, vagina or rectum, as well as a rash anywhere on the body and flu-like symptoms. Yourwellness Magazine outlined four ways to reduce syphilis risk:
1. Use condoms for all sexual activities
2. Reduce number of sexual partners
3. Avoid sharing needles
4. Get blood tested for syphilis, and let partners know if the tests come back positive.
To find out more, visit the gateway to living well at http://www.yourwellness.com, or read the latest issue online at http://latestissue.yourwellness.com.