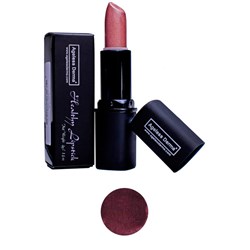 Rachel Goodyear, the Esthetician at DrSkinSpa.com, says, "Ageless Derma Healthy Lipstick is the healthy mineral cosmetic that lips have been craving
Anaheim, Ca (PRWEB) August 27, 2013
DrSkinSpa.com is a top-selling retail web site. This successful company sells quality anti aging mineral cosmetic makeup, skin and hair brand name products on their e-commerce web site. DrSkinSpa.com is able to offer healthy, anti aging skin care solutions that are formulated through nature. The products sold through this web store have been clinically tested to be safe and effective for a majority of mature skin and hair care needs. They carry a varied stock composed of the most-wanted natural anti aging creams, cosmetics, and skin care solutions. The latest addition to the DrSkinSpa.com family of products is Ageless Derma Healthy Lipstick.
Ageless Derma Healthy Lipstick is a mineral cosmetic composed of pure, organic pigments that are healthy for the skin. This lipstick works like a face wrinkle cream for the lips, smoothing out lines and keeping lips in top condition with sun protectant mineral ingredients. This lipstick is richly shaded in several hues of luscious deep colors due to the natural mineral cosmetic pigments used.
The Ageless Derma Healthy Lipstick line contains ingredients that allow it to work on reducing wrinkles and lines on the lips just as a face wrinkle cream would do. In order to bring a smooth, broad, kissable smile back to aging lips, Ageless Derma Healthy Lipstick has incorporated certain anti aging ingredients into their mineral cosmetic for lips.
Vitamins A, E and green tea extract are contained in this mineral cosmetic to ensure protection and reduction of fine lines and wrinkles on the lip area. Vitamin A is a form of Retinol, a well-known wrinkle reducing substance. It helps exfoliate the skin, bringing collagen and new skin cells to the lips' surface. This helps the lips look more pouty and less wrinkled. Vitamin E soothes and heals cracked, lined lips, making them look and feel healthy once again. The green tea extract in Ageless Derma Healthy Lipstick adds moisture to dehydrated, pruning lips. The green tea in this mineral cosmetic is high in omega fatty acids. The polyphenols in green tea helps heal dry, lined, chapped lips.
The pure elements contained in Ageless Derma Healthy Lipstick mineral cosmetic range from titanium oxide to zinc and iron oxides. They help give the lipsticks their specialized dynamic colors and shield the skin from the sun's harmful rays. When lips are exposed to the sun, they can burn and age as quickly as any other area of skin can. A face wrinkle cream will also contain the appropriate amount of sun protection, as UV rays are a major cause of premature wrinkles and fine lines.
Rachel Goodyear, the Esthetician at DrSkinSpa.com, says, "Ageless Derma Healthy Lipstick is the healthy mineral cosmetic that lips have been craving. It comes in twelve delicious shades with fun names like "Mango Tango" and "Toffee Two Step." Ageless Derma Healthy Lipstick is a great mineral cosmetic for the lips."
Developed by a committed group of physicians, chemists, researchers and estheticians with over 30 years of experience, Ageless Derma combines cutting-edge research with all-natural ingredients to provide the best in anti-aging skin care.
Ageless Derma was inspired by nature. Its products contain many botanical ingredients, enhanced by the knowledge and innovation of its expert researchers. At the heart of this anti-aging range are high concentration stem cells, peptides and antioxidants that have been drawn from nature to provide flawless skin without resorting to invasive or painful delivery techniques.
The Ageless Derma line contains 3 core products:
Ageless Derma Stem Cell and Peptide Anti-Wrinkle Cream
Ageless Derma Retinol and Vitamin K Eye Cream
Ageless Derma has also developed an all-natural line of anti-aging mineral makeup. Free from all oils and parabens, this soft makeup provides natural protection to skin, keeping it looking and feeling great, day or night.