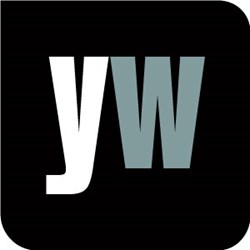 London, UK (PRWEB UK) 7 August 2013
On July 2nd 2013, Codex Alimentarius, the world's top food standard body for consumer protection and fair practices in international food trade, celebrated its 50th anniversary. Latin for food code, Codex Alimentarius is a collection of international food standards, guidelines and codes of practice aiming at protecting the health of consumers and ensuring fair practices in food trade. This helps to remove barriers to trade and allow freer movement of food between countries while protecting the health of consumers. At its annual meeting, Dr. Margaret Chan, WHO Director-General, told the Codex Alimentarius Commission, 'Today, Codex standards are the benchmark standards for food safety. There is no competition. They are internationally recognised as the best, at every point along the food chain.' (http://www.who.int/mediacentre/news/releases/2013/codex_alimentarius_20130702/en/index.html)
With this in mind, Yourwellness Magazine explored the power of food therapy. According to Yourwellness Magazine, "Many diseases can be cured by a change to a healthy diet. Diseases like headaches, arthritis, asthma, back pain, rheumatism, food poisoning, indigestion, bladder problems, constipation, fatigue, insomnia and colds, just to name a few which can cause unnecessary sufferings, can be prevented if one eats with care." (http://www.yourwellness.com/2011/06/the-power-of-food-therapy/#sthash.s2nxjXRl.dpuf)
Yourwellness Magazine commented that eating plenty of fresh and organic foods and avoiding processed foods and alcoholic drinks can give the body a steady supply of vitamins, minerals and antioxidants. Yourwellness Magazine explained that antioxidants, such as vitamin C, vitamin E, Alpha Lipoic acid, Glutathione and Co-Enzyme Q10, are vital because they fight off free radicals, while vitamins are important to prevent diseases. Yourwellness Magazine gave two examples of healthy food therapy practices:
1. Keep the mind healthy and young by eating a lot of fish, playing ping pong and exercising the mind with mental and problem solving activities like sudoko and word puzzles.
2. During pregnancy, consume good nutrition, prevent toxins and avoid stress.
To find out more, visit the gateway to living well at http://www.yourwellness.com.