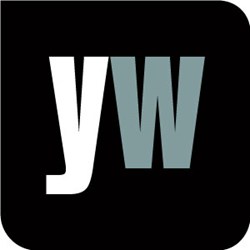 London, UK (PRWEB UK) 9 August 2013
Mobio Holdings LLC has recently launched a solution to the problem of "iPad hand", it was announced June 27th. Repetitive use injuries with tablets are a relatively new phenomenon, but holding a tablet steady with one hand while typing with the other can risk painful symptoms such as repetitive strain injury or even carpal tunnel syndrome where fingers seize up. The Mobio Grip aims to reduce the strain that tablet users place on their hands. The device uses magnetic-based technology to securely hold mobile devices comfortably right where the user wants them. (http://geeks.broadwayworld.com/article/Mobio-Grip-Enhances-the-Use-of-Tablets-in-the-Classroom-20130627)
With this in mind, Yourwellness Magazine explored the benefits of hand massage. According to Yourwellness Magazine, "Considering how often we use our hands, a hand massage provides a complementary therapy essential to all-round wellness. If you can't use your hands effectively your wellbeing will suffer; this is why a regular hand massage is good for holistic health!" (http://www.yourwellness.com/2013/01/what-are-the-benefits-of-hand-massage-for-your-wellbeing/#sthash.VzUNsTYN.dpuf)
Yourwellness Magazine outlined two main ways that a hand massage can benefit health:
1. Improved Circulation – The masseur rubs the top of the hand starting from the tips of your fingers, which opens the blood vessels and improves circulation in the hands. Improving circulation to the hands by massage can help prevent repetitive strains like RSI and Carpal Tunnel Syndrome (CTS). It can also release strains and sprains in the hand from over-exercise or exertion, as hand massage increases blood flow, which in turn increases the amount of oxygen in the muscles, tendons and skin.
2. Pain Relief – Cold or aching hands can occur from frequent use of hands or poor circulation, but a soothing hand massage can relieve this by releasing tight muscles and joints. Hands that ache from over-exercise can also benefit from a good massage, as this can leave the hands feeling lighter, more supple, and with an improved grip.
To find out more, visit the gateway to living well at http://www.yourwellness.com.