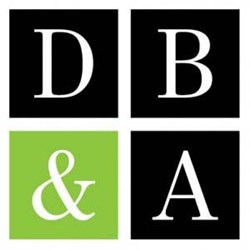 I feel proud to be part of the DB&A family.
Dallas, TX (PRWEB) August 01, 2013
Dallas, August 1, 2013— DeWolff, Boberg & Associates (DB&A), a global management consulting firm based in Dallas, Texas, is pleased to welcome Ashish Bhushan, Patrick Flaherty, Thomas Heyn, Cam-Thach L. Tran, and Ben Venskus to the organization's consulting practice.
"We are very fortunate to have such a talented group join DB&A," said Morgan Buffington, Vice President of Finance. "Each of them is an asset to our clients and our organization."
New Hires:
Ashish Bhushan, Consultant
Ashish joins DB&A with over 25 years of experience as a continuous process improvement and operational manager. Prior to joining DB&A, Ashish was part of the network operations group at DHL Express where he provided support and expertise for the United States and Canadian markets. Additionally, he has operations and consulting experience with Skypak (India), Airborne Express, and TNT Express Worldwide. Ashish is a graduate of Mumbai University with a Bachelors of Arts in History.
"The thought of being able to leverage my 25 years of experience in the courier industry with the DB&A model of continuous improvement by driving behavior change among the front line supervisors in practically any industry sounded very intriguing," said Ashish. "I feel proud to be part of the DB&A family. Life on the road is very rewarding when you increase your client's bottom line."
Patrick Flaherty, Consultant
Patrick joins DB&A with more than 10 years of management experience. He is highly knowledgeable and skilled in leadership and management. Prior to joining DB&A, he was an Assistant General Manager at Max & Erma's where his responsibilities included recruiting, hiring and supervising assistant managers. His additional management experience includes Operations Manager for Total Packaging Solutions and General Manager for Panera Bread Co. Patrick is a graduate of Johnson & Wales University with a Bachelor of Arts and Science in Hospitality and Food Service Management.
"DB&A allows me the opportunity to utilize my many years in leadership and management to help front line managers achieve operational excellence in an array of industries throughout the country and around the world," said Patrick.
Thomas Heyn, Consultant
Thomas joins DB&A with 17 years of management experience. He is highly knowledgeable and has experience in efficiency, productivity, cost, and quality improvement. Prior to joining DB&A, Thomas was General Manager for Zamma Corporation, a laminate plant, where he cut operating costs and streamlined the organization to boost productivity. His additional business experience includes Impress Décor USA, Inc. Thomas holds the equivalent to a Bachelors of Science in Business Administration per evaluation of the University of South Carolina.
Thomas applied to DB&A because he was intrigued by "the concept of working in an improvement-oriented profession with a focus on people and providing them with structure, tools, and coaching to fulfill their role". Thomas said, "I also enjoy the variety of people and industries, and consequently the wealth of experience I can collect."
Cam-Thach L. Tran, Consultant
Cam-Thach brings more than 7 years of business management and logistics experience to DB&A. Prior to joining the firm, Cam-Thach was an Associate Operations Manager at McMaster-Carr Supply where she was responsible for managing a large team of associates in sales distribution and logistics. She also spent 5 years in strategic planning for M&T Bank and was an integral member of their management development program.
Cam-Thach earned a Bachelors of Arts in Economics from Vassar College. To increase her understanding of what makes organizations and leaders successful, she also studied Change Management and Strategic Organizational Management at Northwestern University to supplement her real-world experience.
Cam-Thach believes that organizations can learn from Charles Darwin: "'It is not the strongest of the species that survives, nor the most intelligent that survives. It is the one that is the most adaptable to change.' I believe the same applies to organizations. Leaders of industries must have courage and embrace change in order to grow and thrive. I am eager to apply what I've learned, both academically and professionally, to help motivate leaders to seize opportunities to adapt and grow, especially when it is not easy to do so."
Ben Venskus, Consultant
Ben joins DB&A with more than 8 years of experience in communications, sales, and customer service. He is highly knowledgeable and experienced in effectively interacting with clients as well as employees across several management levels. His additional communications and sales experience includes BB&T Bank and Liberty Mutual Group. Ben is a graduate of Wingate University with a Bachelors of Arts in History and Business Management.
"What attracted me to DB&A was the opportunity to grow as a professional in my career," said Ben. "I had been a manager for two different organizations, and this was an opportunity, in my mind, to take the next step and be able to help companies effectively manage their managers.
What I like about working here is the team-centered thinking when it comes to coaching clients. As a new person, it has been great to get support for coaching from the team and how I am going to do it, while at the same time, be a part of the 'think-tank' group when someone else needs the same support."
About DeWolff, Boberg & Associates
DeWolff, Boberg & Associates (DB&A), founded in 1987 by Lou DeWolff and Tim Boberg, is a global management consulting firm specializing in helping companies of every description achieve objectives through improved performance and resource utilization. Working with every level of management, DB&A focuses on organizational and cultural issues, with a special emphasis on developing accountability and leadership at the employee and front-line supervisory levels. Celebrating its 27th year in business, DB&A provides consulting services to a variety of clients worldwide.