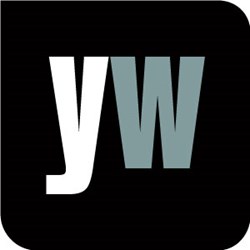 London, UK (PRWEB UK) 12 August 2013
In recent months police officers in West Valley, Utah, have faced allegations of corruption. Now an officer is facing charges for stealing painkillers from a dead cancer patient, it was reported July 10th. The West Valley City police officer is being accused of stealing morphine pills from the home of a dead person. Chief Robby Russo, Cottonwood Heights Police Department, commented, "His fellow officers saw him do that and notified his supervisor who responded to the scene, where they confronted the subject officer." (http://www.abc4.com/content/news/top_stories/story/West-Valley-police-officer-accused-of-stealing/C3-_eUPyC0Wo4wx2KM56rA.cspx)
With this in mind, Yourwellness Magazine explored the different types of pain medicine. According to Yourwellness Magazine, "The formal term for painkillers is analgesics, a word derived from the Greek words an (without) and algia (pain). The three most commonly used types of pain medicine today are the nonsteroidal anti-inflammatory drugs (NSAIDs), the paracetamol based drugs and the opioid drugs." (http://www.yourwellness.com/2011/05/pain-medicine-different-types-of-pain-medicine/#sthash.hPZpZMQg.dpuf)
Yourwellness Magazine outlined how the different types of pain medicine work:

Nonsteroidal anti-inflammatory drugs (NSAIDs). These include Aspirin, Diclofenac and Ibuprofen, which work by alleviating pain, lowering fever and decreasing inflammations. A lot of NSAIDs are available over-the-counter but this does not mean that they are harmless. When misused, even comparatively weak NSAIDs can have severe side effects, including bleeding ulcers and photosensitivity. NSAIDs are generally not recommended during pregnancy.
Paracetamol/acetaminophen. Painkillers containing Paracetamol will relieve pain and decrease a fever, but unlike the NSAID painkillers they have no anti-inflammatory properties. One of the advantages of Paracetamol compared to NSAIDs is that Paracetamol painkillers will not affect the blood's ability to clot or damage the kidney or lining of the stomach as long as the user stays within the recommended limits.
Opioid drugs. These very potent painkillers and even in low concentrations, will come with severe side effects. Morphine is one of the most commonly used opioids in pain killing drugs.
Morphine will act directly on the central nervous system and can relieve even severe pains, such as post surgery pains and cancer pains. However, this drug is addictive and it is important that it is used with caution. The side effects include constipation, inhibition of the cough reflex, euphoria, nightmares, drowsiness and insomnia.
To find out more, visit the gateway to living well at http://www.yourwellness.com.