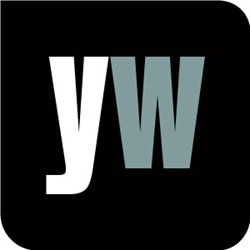 London, UK (PRWEB UK) 11 August 2013
British blogger Holly Griffiths, 21, has been writing about her experiences of being pregnant while suffering from anorexia, it was reported July 5th. She was so thin during her first pregnancy that one of her ribs cracked as her son grew, and so Griffiths is struggling to put on the pounds to ensure her second child, a daughter she's already named Isla, will also be born healthy. On her blog, Griffiths said she hopes to weigh at least 120 pounds by the time she's induced in three weeks, commenting that eating "is just something I force myself to do at the moment, because I need to. I know I have to eat for the baby, but it's hard to push the voices away that are telling me I'm fat." (http://ca.shine.yahoo.com/blogs/shine-on/holly-griffiths-speaks-being-pregnant-anorexic-202406056.html)
With this in mind, Yourwellness Magazine explored healthy eating for conception and pregnancy. According to Yourwellness Magazine, "Being a healthy body weight is important before pregnancy. If you're very underweight, it can be more difficult to conceive. Being obese may also cause problems with conceiving especially if you suffer from polycystic ovary syndrome. Women who are obese while pregnant also increase the risk of complications during pregnancy, delivery and in the few days after birth." (http://www.yourwellness.com/2011/11/healthy-eating-for-conception-and-pregnancy/#sthash.geTjyqyJ.dpuf)
Yourwellness Magazine explained that, with a few exceptions, women can continue to eat a normal, healthy diet before and during pregnancy. Yourwellness Magazine outlined the main compontents of a healthy diet for conception and pregnancy:

Plenty of starchy carbohydrates. This includes bread, rice, pasta, breakfast cereals, chapattis, couscous and potatoes.
Plenty of fruit and vegetables. This means at least five portions a day.
Low or reduced fat dairy products. This includes milk, yoghurt, fromage frais and pasteurised cheeses.
Lean sources of protein This includes meat, poultry, fish, eggs (well-cooked), beans and pulses.
Not too many fat-rich and sugary foods.
Six to eight medium glasses of fluid each day.
Very little or no alcohol.
To find out more, visit the gateway to living well at http://www.yourwellness.com.