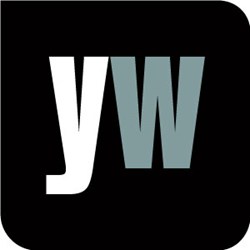 London, UK (PRWEB UK) 13 August 2013
An experimental insomnia drug produced by Merck & Co Inc has been rejected by the US Food and Drug Administration (FDA) due to safety issues, it was reported July 1st. The FDA, in a complete response letter to the company, explained that the safety data of the drug, suvorexant, do not support approval, and recommended that, before an approval can occur, lower doses of the medicine should be made available. The FDA said that while the efficacy of the drug was established at doses of 10 mg to 40 mg in adults, 10 mg should be the starting dose for most patients. (http://uk.reuters.com/article/2013/07/01/us-merck-fda-insomnia-idUKBRE9600I420130701)
With this in mind, Yourwellness Magazine explored the different ways to cure insomnia. According to Yourwellness Magazine, "The value of the sleep we get affects every other part of our life…People who suffer from insomnia suffer a major handicap. Without the essential rest and processing time, how can you face the day ahead? Insomnia is particularly affecting when it becomes a recurrent condition; some sufferers experience it over successive nights, for example. Such a lack of sleep can have a terrible impact on your wellbeing." (http://www.yourwellness.com/2013/01/how-to-cure-insomnia/#sthash.feGidYKU.dpuf)
Yourwellness Magazine outlined different ways to cure insomnia:
1. Tranquilisers. These will be prescribed by a doctor but are unlikely to break the cycle, and should be reserved for 'sleep emergencies' only.
2. Diet. Eating late at night is a major cause of insomnia, do don't eat after 7pm as digestion will be sluggish after this time. Yoga practitioners insist that the last meal of the day should be eaten before sunset. Eat a small nutritious and easily digestible meal long before bedtime, as the body should not take up valuable energy in digesting.
3. Avoid stimulants. Avoid stimulating food and especially caffeine. Some people are particularly sensitive to caffeine and might still experience the effects many hours later.
4. Complementary therapies. Traditional Chinese Medicine combines acupuncture and ongoing herbal supplements which put the whole system in order. Yoga and meditation promote relaxation.
To find out more, visit the gateway to living well at http://www.yourwellness.com.