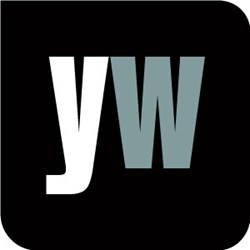 London, UK (PRWEB UK) 15 August 2013
Tiny insect bites on a holiday in Egypt left a woman with a flesh-eating bug that made her breast rot, it was reported June 30th. After Natalie Thomason, 48, had mosquito bites that turned nasty, she visited her GP and was diagnosed with necrotising fasciitis – known as flesh-eating bacteria syndrome. She commented, "It was eating my flesh and making it rot. Doctors warned me I could have to have my breast amputated. They told me if I'd waited just a few hours more before seeking medical help I could have died. The pain was indescribable. But most frightening was the speed the infection spread. One minute I was fine, the next I was in hospital fighting for my life. I really thought I was going to die. I couldn't believe I could become so ill from a few mozzie bites." (http://www.mirror.co.uk/news/weird-news/holiday-hell-mosquito-bites-made-2010311#ixzz2YixyiUXz)
With this in mind, Yourwellness Magazine explored how individuals can prevent a tick bite. According to Yourwellness Magazine, "The ailment, Lyme disease is an infection that is caused by a specific bacterium called Borrelia burgdorferi. This infection is believed to be transmitted to humans, through the bite of an infected tick. Lyme disease treatment includes a round of oral antibiotics that can last from three to four weeks or longer. After going through the treatment, patients may need additional care for 'Post Lyme Disease Syndrome' (PLDS)." (http://www.yourwellness.com/2013/01/how-can-i-prevent-a-tick-bite/#sthash.bNug2Sw5.dpuf)
Yourwellness Magazine outlined five ways to prevent and cure tick bites:
1. Vitamin C heals wounds, contributes to the formation of cells, tissues, teeth and bones and boosts the individual's immune system.
2. In tick infested areas, obtain information from local park service.
3. Avoid walking through wooded and brushy areas, overgrown grassy areas or leaf litter.
4. Use insect repellent products.
5. Cover the skin as much as possible. Dress in long sleeves and long trousers and tuck trouser legs into boots or socks.
To find out more, visit the gateway to living well at http://www.yourwellness.com.