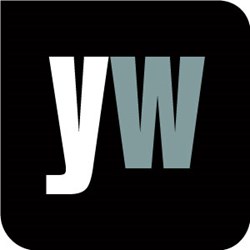 London, UK (PRWEB UK) 17 August 2013
On the 11th of July, Dr. Thomas Frieden, director of the Centres for Disease Control and Prevention, gave a lecture in Oklahoma City during which he said that heart disease and prescription drug abuse are growing causes of death in the US – especially in Oklahoma. His lecture at the University of Oklahoma Health Sciences Centre discussed what the centre's data has shown about improving public health and health care. He commented, "We're living in a huge increase in cardiovascular diseases," adding that communities and individuals can take action to decrease cardiovascular diseases, such as controlling tobacco use, reducing sodium intake and eliminating trans fat. (http://normantranscript.com/headlines/x35810575/Heart-disease-and-prescription-drug-abuse-are-leading-causes-of-death-in-Oklahoma)
With this in mind, Yourwellness Magazine explored how to identify an individual's risk for heart disease. According to Yourwellness Magazine, "Cardiovascular disease is the leading cause of death worldwide, causing heart attacks, stroke, high blood pressure, hardening of the arteries, heart failure and congenital heart disease among many other conditions. While heart disease can often be inherited, most cases of cardiovascular disease are as a result of lifestyle, such as smoking, lack of exercise, unhealthy diet and excess alcohol." (http://www.yourwellness.com/2013/05/how-to-identify-if-youre-at-risk-of-heart-disease/#sthash.HHkz37ts.dpuf)
Yourwellness Magazine outlined the five most common risk factors for cardiovascular disease:
1. Age and gender – Four out of five people who die of a heart attack are over the age of 65. Meanwhile, men face a higher risk of heart attack earlier in life than women but women are twice as likely to die of heart disease as they are from cancer. The most dangerous age for women is during and after the menopause.
2. Genetics – Those whose parents have had heart disease are more likely to suffer from it. People from ethnic minorities such as Afro-Caribbean also face an increased risk of heart disease and stroke.
3. Smoking – Smokers are twice as likely to have a heart attack or stroke as non-smokers, especially if the smoker is also a woman on the Pill.
4. Alcohol – Regular consumption of alcohol increases risk of heart disease and stroke.
5. Cholesterol levels – High blood cholesterol levels will raise the risk of coronary heart disease and when one of the other risk factors, such as smoking or age, is also present, the risk increases even further.
To find out more, visit the gateway to living well at http://www.yourwellness.com.