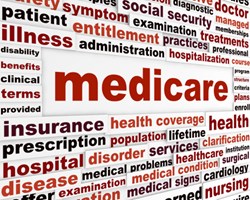 Patients whose DME providers did not win the bid can contact Aeroflow for assistance in acquiring their medical supplies.
Asheville, NC (PRWEB) August 06, 2013
Recently, Aeroflow Healthcare, based in Asheville, North Carolina, was awarded contracts in 84 Medicare competitively bid areas. This good news for the growing company also means great news for patients!
Because of Medicare's new competitive bid program, the amount Medicare pays suppliers for certain durable medical equipment such as prosthetics, orthotics, and supplies (DMEPOS) has changed, along with who can supply these items. This competitive process also means some companies who lost the bidding can no longer supply patient needs, leaving their patients in need of a new provider.
However, Aeroflow, by winning the bid, can continue to offer exceptional quality products and services, and because the company can supply the needs in 84 areas, even patients whose durable medical equipment (DME) providers did not win the bid can contact Aeroflow for assistance in acquiring their medical supplies. Patients can depend on Aeroflow to help them get a wide variety of products from CPAP and supplies, oxygen, walkers, hospital beds and support surfaces. The company also offers a wide range of power wheelchairs and scooters. Besides offering a wide variety of medical products, Aeroflow, with over twelve years of service under its belt, offers excellent customer service.
Current Aeroflow patients and customers may rest assured that their service will not be affected by the new changes. And the company cares about patients whose DME providers lost their bidding contract; that's why Aeroflow has formed subcontracting relationships with DME's across the country who did not win in their particular service area, thus allowing them to continue to service their patients and referral sources while Aeroflow acts as a partner in billing, customer service and order intake.
Patients and customers who want to learn more about their Medicare coverage can contact Aeroflow Healthcare at (888) 345-1780 or visit http://www.AeroflowInc.com.