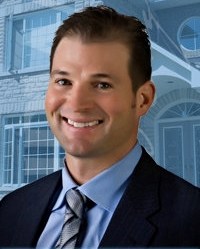 Auburn, MA (PRWEB) August 07, 2013
Bill Murphy of Fairway Independent Mortgage Corporation will be giving away two tickets to Game 78, where the Red Sox will take on the Baltimore Orioles on September 19, 2013 at 7:10pm. The winner will be drawn on August 16th, 2013. The seats are only 4 rows off the field behind the visitor's side batter's box making for an even better Fenway experience for the winner. The contest is open to past, present and pre-approved clients. They can register to win at http://www.fairwaymortgagene.com.
Each year, Bill Murphy is involved with various charities and giveaways, but this is a favorite of his and Fairway Independent Mortgage Corporation's clients as well. Sending someone to a highly sought after game in Field Box 55, Row C in seats 3 and 4 sure does help the enthusiasm. Stay tuned for the 10th annual as well.
About Bill Murphy:
Born and raised in Worcester, Bill Murphy has been in the mortgage business for more than fifteen years. A Certified Mortgage Planning Specialist™, Bill continues to attend workshops and seminars on the mortgage industry to stay abreast of new trends and products.
Bill believes in giving back. He sponsors the Make-A-Wish foundation where he gives a portion of proceeds to making wishes come true. He has granted about 11 wishes so far, averaging two per year. Most recently, Bill hosted a Worcester Sharks event in honor of the Why Me organization, of which 274 of his clients attended. Bill donated $5 per attendee for a grand total of $1370 benefiting the children of Why Me.