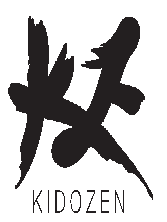 Boca Raton, FL (PRWEB) August 08, 2013
KidoZen, the market leader on enterprise mobile middleware, today announced the release of its Enterprise Systems APIs platform. This new group of APIs extend the KidoZen platform with mobile integration capabilities to line of business systems both on-premise or SaaS based. Using these new features, mobile developers can now build mobile applications that seamlessly integrate with different corporate systems while providing a consistent and simple management experience.
KidoZen enterprise mobile backend as a service platform is drastically simplifying the experience of integrating mobile applications with enterprise systems. With every customer or partner success, KidoZen is challenging traditional mobile enterprise application platform (MEAP) technology with a richer, simpler and exponentially more robust model that allows developers to incorporate backend capabilities such as security, data or integration with corporate systems into their enterprise mobile applications in a very simple manner. In just a few months, KidoZen has established an impressive partner ecosystem that includes top system integrators, enterprise mobility professional services firms, cloud and mobile technology providers, telcos and other types of organizations that are joining KidoZen's goal of democratizing enterprise mobility.
"The integration with corporate systems remains the biggest challenge faced by developers during the implementation of enterprise mobile solutions" said Jesus Rodriguez, CEO and Co-Founder of KidoZen. "KidoZen's enterprise systems APIs empower developers with a simple experience to integrate mobile applications with SaaS or on-premise systems".
The initial release of KidoZen's Enterprise System APIs includes a series of the most important on-premise and SaaS business systems in the enterprise including the following:

Salesforce.com
Marketo
ShareFile
MS Yammer
NetSuite
Coupa
SugarCRM
Podio
MS CRM Online
SAP
SharePoint
Exchange
SOAP, REST
Following this release, KidoZen will announce a series of strategic alliances with various enterprise software vendors to enable new enterprise mobile APIs and applications via the KidoZen platform.