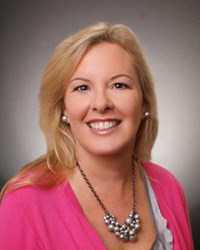 We are thrilled to be using her luxury back ground as well, she has a vast knowledge of estates and ranch's that will work perfectly in our Rancho Santa Fe surrounding markets.
San Diego, CA (PRWEB) August 08, 2013
Suzanne Drace will be joining the Real Living team in their Rancho Santa Fe Real Estate Center. Licensed and practicing since 2001, Drace started working in a boutique luxury real estate office that sold ranches, estates, and vineyards. In 2005, Drace became a co-owner of two franchise real estate offices with fifty plus agents in Sonoma County. Real Living Real Estate bought that company and changed the name and brand to Pacific Union International Real Living in 2009. Drace co-owned, managed, operated, recruited, and trained many agents, while keeping up with her own business listing and selling residential real estate. In 2011, she sold the two franchise offices to Better Homes & Gardens, but Suzanne made the decision to stay on as manager until 2012. When she returned to her native San Diego, Drace never looked back and didn't stop to take a breath, quickly becoming a manager at a local San Diego firm. There she managed ninety plus agents, in five offices throughout San Diego and Riverside counties.
Suzanne comes to Real Living Lifestyles with extensive training and coaching skills. Many friends have told her she missed her calling and should have been a therapist, having the innate ability to listen and resolve problems. With her background as a high school teacher and coach it's easy to describe Drace as patient, understanding, and willing to listen. "I find people fantastically interesting. I like to know what makes humans tick and why we do the things we do and say. Its important to listen to your clients and agents and make them feel heard or that they too, solved a problem or created an opportunity for themselves. I tend to look at all sides of a situation before I advise or make a decision. I believe I make people feel instantly comfortable in situations and am able to deliver sound well thought out advice," Drace said.
With her personal experience of buying and selling coinciding with brand changes, learning new technology, and marketing platforms Drace excels in training and coaching agents. She has a broad understanding of all aspects of real estate and business ownership perspectives and processes. Suzanne's great value will be to help agents build and systematize their business' and aid in the growth of their real estate careers. Among Suzanne's many talents and skills she was also the Women's Council of Realtors Wine Country Chapter President in 2010.
"Suzanne is a great addition to our leadership team! Her well rounded background will serve our agents, clients and company at a very high level here in San Diego. We are thrilled to be using her luxury back ground as well, as she has a vast knowledge of estates and ranchs that will work perfectly in our Rancho Santa Fe surrounding markets. We are just thrilled to have Suzanne," said Steve Rodgers CEO/President Real Living Lifestyles.
Suzanne Drace can be reached at #760- 487-8147 or email at suzanne.lifestyles(at)gmail(dot)com.
Real Living Real Estate is a network brand of HSF Affiliates LLC, which is majority owned by HomeServices of America, Inc.™, a Berkshire Hathaway affiliate.