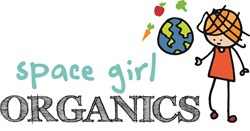 Melbourne, FL (PRWEB) August 05, 2013
Space Girl Organics is honored to announce it will be co-hosting a blood drive on Sunday, August 18 in honor of Cannon Wiggins. Cannon was 20-months-old when he was diagnosed on April 19, 2013 with Stage 4 Neuroblastoma. Cannon's nickname is "Braveheart" because of his courageous battle against cancer.
The blood drive will be held with OneBlood of Central Florida at Surfdawgs Grill and Brew Pub (2996 Lake Washington Rd, Melbourne, Florida) from 11:00am – 5:00pm on Sunday, August 18. Surfdawgs is donating complimentary orange juice and discounted coupons for donors. Space Girl Organics will offer a credit on produce deliveries for new and current customers.
"Space Girl Organics is honored to join our local community in supporting Cannon during his fight," says Lucinda Clark, owner. "We have all been deeply touched by his story, his strength and his family's incredible attitude and perspective. Please come out to show your love for Cannon while helping others in need of blood."
To sign up for an appointment, send your name, email address, contact phone number, zip code and preferred donation time, on the 15 minute increment, to community(at)spacegirlorganics(dot)com.
Space Girl Organics offers customizable boxes where customers can select the certified organic food items for delivery. Additionally, the service offers a flexible weekly or every other week scheduling system that allows customers the option of stopping or temporarily holding their delivery at any time without incurring fees.
Space Girl Organics
Space Girl Organics is a delivery service of farm fresh organic produce and select groceries. They deliver a fresh variety of fruit, vegetable or mixed fruit/veggie boxes straight to doorsteps and offices. The contents of the boxes change weekly based on the freshest arrivals from the organic farms they work with and are fully customizable. Space Girl Organics is more than a produce delivery business. It is a community of people trying to eat well, be well and do a lot of good in between. Join them at http://www.SpaceGirlOrganics.com.