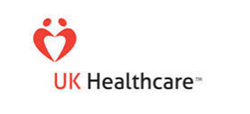 The condition can be fatal, but with the right treatment more than 70% of people can live seizure free.
Leeds, United Kingdom (PRWEB UK) 5 August 2013
A leading provider of personal and corporate health cash plans, UK Healthcare, has provided an important charitable donation to Epilepsy Action, one of the country's leading charities for people living with epilepsy and their families.
Epilepsy is a serious condition which affects around 600,000 people in the UK. Anyone can contract epilepsy at any time of life, and around 1 in every 100 people has epilepsy right now. Every year, some 32,000 people are diagnosed with the condition. This equates to around 87 people every day.
Children and the elderly are most likely to develop epilepsy, and every day, 17 people aged 18 years or younger are diagnosed with epilepsy.
The condition can be fatal, but with the right treatment, more than 70% of people can live seizure free. Many face a difficult choice between seizures and the side effects of their medication.
Epilepsy Action is a UK charity dedicated to improving the lives of everyone affected by the condition. The organisation helps more than a million people in the UK to understand their epilepsy, and the treatment options that are available. A variety of free information and advice is available from the Epilepsy Action website and helpline.
Incredibly, 6 out of 10 people will never know what caused their epilepsy, but Epilepsy Action continues to support research into the condition, and the ways in which it is treated.
As a leading epilepsy charity, the organisation makes a real difference to the healthcare services available to the people affected by epilepsy. They support specialist epilepsy nurses, such as the Sapphire Nurses, and campaign for better care and fairer access to education and employment. With major campaigns to raise awareness of epilepsy issues, including the recent Healthe mum-to-be campaign and their 'A Critical Time for epilepsy in England' Report, Epilepsy Action are invaluable to treatment, support and awareness of epilepsy.
But 95% of the life changing support and services that they provide are funded by charitable donations and fundraising. Without these donations, some of the services provided would not continue.
Helen Whiteley, of Epilepsy Action said: "We were delighted to receive the donation from UK Healthcare and such a generous amount will make a big difference to our work. Without this generous donation, we would not have been able to provide a number of vital services such as our free helpline, Sapphire Nurses, local support groups, expert information services and literature.
"The donation will also help us expand our reach in local communities, for example, in the northwest region where we will shortly be appointing a local community fundraiser to work with local supporters and the community to bring our services and awareness to this region."
More information about Epilepsy Action and their pioneering work is available at their website, http://epilepsy.org.uk , alternatively, email enquiries can be sent to community(at)epilepsy(dot)org(dot)uk.
UK Healthcare provide a range of personal and corporate health cash plans which allow the plan holder to claim back the money they spend on a wide range of medical services, including dental and optical checkups, X-Rays, health screenings, medical prescriptions and hospital stays, up to agreed policy limits.
But in addition to these services, the company continues to provide much needed support to a wide variety of UK charities, including Epilepsy Action. Last year, UK Healthcare raised more than £56,000 for health related charities. It was a record breaking year of charity work, but one that they intend to improve upon further in 2013.
Discover the benefits of a personal or corporate health cash plan today with a visit to the UK Healthcare website. http://ukhealthcare.org.uk