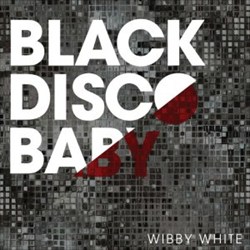 Go to Kickstarter.com and support the "Black Disco Baby" Project. The Eclectic Movement
(PRWEB) August 06, 2013
In today's world of technology and social media, it's very easy to get lost in a sea of information. Knowing how to market a project can help when it comes to finding key resources. Kickstarter is the world's largest crowd funding platform for creative projects.
As writer, co-producer, executive producer and CEO of Pandemonium Productions Worldwide, Wibby White has used creative talents in efforts to finding more resources in order to keep the multi-dimensional grind wheel turning. As independent artist come and go every year, just staying in the game of delivering product and supporting it with various types of promotion is a talent. If one is not business savvy, there is no future.
This is the third CD for Wibby White, Black Disco Baby internationally released March 2013 is armed with a larger distribution outlet, Tate Music Group. Understanding the evolution of progress, means every level of progression is a good sign. Sometimes the dream recording deal may not be within reach, but taking the one that is on the table becomes a better business move. Order gives room to amazing patience, life experience and humility. Moving forward and stepping out on faith, the current release of Black Disco baby is Wibby Whites third studio album.
The first single, "Optimistic" has amazing universal appeal and accompanied by a striking video in which Wibby channels his inner strength, as he portrays an Indian Chief. The video for the first single Optimistic has a club mix version, remixed by Dj Bryan Reyes both versions appeared on Promo Only video hits compilation 2012-13, along with heavy rotation play on Video Mix TV.
The second single, "Do You Really Want to Hurt Me," the Culture Club remake has received heavy rotation airplay on all the reggae shows such as DJ Tonto Irie, of Hot 105 FM and DJ Mikey B at WAVS Radio. Wibby has also had three singles from Black Disco Baby appear on the compilation cd's from DJ Wake Up/Boogie Music featuring Jha Jha/So Alone and "The Principle Of Love," featuring Jackie O. Radio commercials, TV commercials, video and press all require business planning and funding. Wibby White has discovered Kickstarter and Starting August 1st,2013, you can join in and support this amazing eclectic artist, who will not stop at anything, in terms of being resourceful and finding a way without compromising his artistic integrity. For the month of August please join in and support Black Disco Baby, Reloaded... by Wibby White on Kickstarter.com