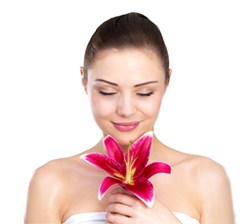 Fairfax, CA (PRWEB) August 02, 2013
Zion Health's Adama Minerals natural clay skin care line is formulated with an edible-grade type of clay called calcium montmorillonite (Kanwa). Montmorillonite is well known for its high nutrient content and detoxifying properties. Zion's unique skin care line including ancient clay soaps, natural clay deodorants, anti-aging creams, detox supplements, and organic hair care products may now be purchased at Good Earth Health food store in Fairfax, CA located on 720 Center Blvd.
Good Earth Health Food store specializes in organic foods grown and prepared using a minimum of processing and no chemical pesticides or food additives. Frequented by healthy living enthusiasts and consistently praised by local shoppers, Good Earth is the premiere location for organic groceries, vitamins, supplements, and body care products. Good Earth expands its selection of natural products with Zion Health's ancient clay skin care line. Valued for its ample organic selection and helpful staff, loyal customers recommended Good Earth for a community-focused health food store experience.
Healing clay skin care products from Zion Health are naturally sourced, sustainable and eco-friendly. According to Michel Abehsera, author of "The Healing Clay," Clay is a popular native remedy among indigenous cultures known to draw toxic material out of the body and reduce infection in open wounds. Clay has been commonly used by homeopathic doctors to help treat a variety of skin ailments including dry skin, acne, eczema and psoriasis.
Zion Health's organic, natural clay skin care products which include natural moisturizers, hair care products, and natural clay deodorants are now available at Good Earth Health food store , and local food markets and co-ops throughout the United States and Canada. Zion provides its consumers with pure skin and body care products that are vegan, free of parabens and aluminum and formulated using certified organic ingredients whenever possible. For more information on Zion Health products, go to http://www.zionhealth.com.