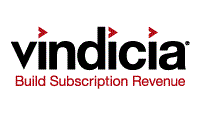 The hybris Commerce Suite's subscription capabilities are ideal for building a perpetual relationship with customers. This partnership creates an experience destined to create high-value, long-term customer relationships."
BELMONT. CALIFORNIA (PRWEB) August 13, 2013
BELMONT, CALIFORNIA – Vindicia, the leader in enterprise subscription billing solutions, and hybris, an SAP company and the world's fastest-growing commerce platform provider, today announced a partnership which will allow sellers of digital goods to provide customers an end-to-end engagement: from merchandizing, offer management, and product sales - to subscription billing. The combination of the subscription-enabling and recurring billing of Vindicia's CashBox with the hybris Commerce Suite empowers digital businesses to build perpetual relationships with customers and increase revenue. The integration will be available through the hybris Extend marketplace.
Subscriptions for digital goods such as print media, Internet radio, gaming, and online video are capturing the attention of media, and the dollars of the consumers. Comscore reported that more than 36 million people viewed online videos last year, and this year monetization of sites like YouTube, Vimeo and Ooyala will mean huge growth in subscription video alone. Other digital verticals will be just as anxious to reap the benefits of this new offering, now that delivery of the end-to-end customer experience is possible in the global marketplace.
"Digital goods and services are proving to be a tremendous opportunity, and many businesses are quickly taking over this space by adopting a new approach for digital commerce," said Moritz Zimmerman, CTO, hybris. "As more companies move to digital distribution, they are transitioning to structured content creation and management in order to drive distribution to multiple consumer devices. Combining the Vindicia CashBox with the hybris Commerce Suite gives merchants who sell digital goods the advantage they need to stand apart from their competition."
The hybris Commerce Suite enables businesses to manage frequency, length, renewals and other attributes unique to subscription business models. This partnership ensures complete end-to-end subscription capabilities, by adding the ability to bill consumers on a recurring basis, allowing for a longer, richer experience with the customer. Subscription models have proved profitable for well-established companies like the Wall Street Journal and savvy brands like Pandora.
Vindicia is a company that is acutely attuned to helping businesses build relationships with customers, taking them from one-time purchasers to lifelong customers. Vindicia CEO Gene Hoffman praised hybris for developing functionality designed specifically to meet the needs of businesses that play in the digital space, saying, "The hybris Commerce Suite's subscription capabilities are ideal for building a perpetual relationship with customers. This partnership creates an experience destined to create high-value, long-term customer relationships."