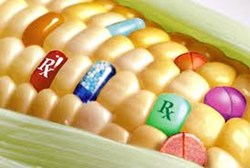 People are becoming more and more aware of the problems of GMOs
Bakersfield, California (PRWEB) August 01, 2013
SpiritDetox.com, a leading online retailer of health and wellness products, has announced the publication of an article entitled, "Are the Dangers of GMO Corn Real? Protect Yourself in Two Easy Steps." The article highlights not only the prevalence of GMO corn, but also the nutritional deficiencies of this food.
"People are becoming more and more aware of the problems of GMOs," stated the article's author, Stephanie Lucas. "Yet, few know what to do about it. We wanted to show the danger of one common food, corn, and also tell people what they can do to protect themselves."
With the help of SpiritDetox.com's detoxing products, people can limit the damage that exposure to GMO corn does to their bodies. "Even the most careful individuals will sometimes consume GMO corn," warns Lucas, "because it is, quite literally, in almost every packaged food. So the article recommends ways to limit the damage resulting from this exposure."
With the newly published article, SpiritDetox.com provides practical solutions to help readers protect themselves from these dangers.
About SpiritDetox.com
SpiritDetox.com leads the way in providing natural health and beauty products to today's toxin-laden world. Many of the products contain the benefit of natural healing clay. Learn more about healing clay at http://www.SpiritDetox.com.